Graduate Studies
Due to restructuring within Vanderbilt's Graduate School, The French Department is not accepting applications.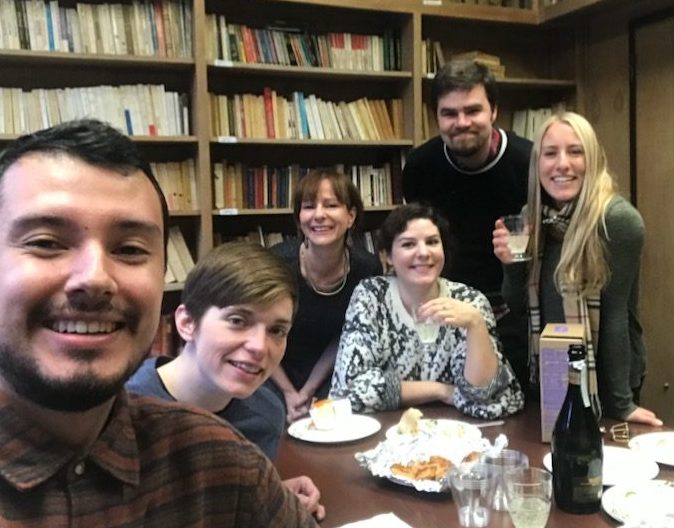 The strengths of the Ph.D. program in French & Francophone Studies lie in the faculty's disciplinary diversity.  In addition to the major historical periods of French cultural and intellectual history (medieval, early modern, Enlightenment, 19th, 20th and 21st centuries), the faculty covers an impressive geographic breadth: Caribbean, Middle Eastern, North African and Sub-Saharan Francophone cultures and literatures, as well as those of the French hexagon, are among our notable areas of research.
Interdisciplinary approaches that incorporate feminism, marxism, post-colonial, film and immigration studies, art, Jewish Studies, and digital humanities are a hallmark of our program. The Center for Second Language Studies and the W.T. Bandy Center for Baudelaire and Modern French Studies are two closely affiliated research centers that round out the resources for our graduate students.  Our program also has close interdisciplinary ties to The Robert Penn Warren Center for the Humanities, Jewish Studies, African American and Diaspora Studies, The Center for Digital Humanities, and the center for Medicine, Health, and Society.
A Graduate Certificate in Second Language Studies  is available for students interested in second language acquisition and language pedagogy.
The Teaching Assistantship is a five-year financial package offered to all students entering the PhD program in French.  All accepted students receive 100% funding for the five years of study, including tuition, health care and a stipend for living expenses*.  Students do not teach during the first year of study but generally begin teaching during their second year of study.  All students are required to teach at least three years (six semesters) during their five-year course of study.  All students who have earned a B.A. or equivalent should apply to the Ph.D. program in French.  The M.A. degree is earned as a stage in the doctoral program.
The Ph.D. program in French at Vanderbilt is ranked among the top 15 program for French & Francophone Studies in the United States.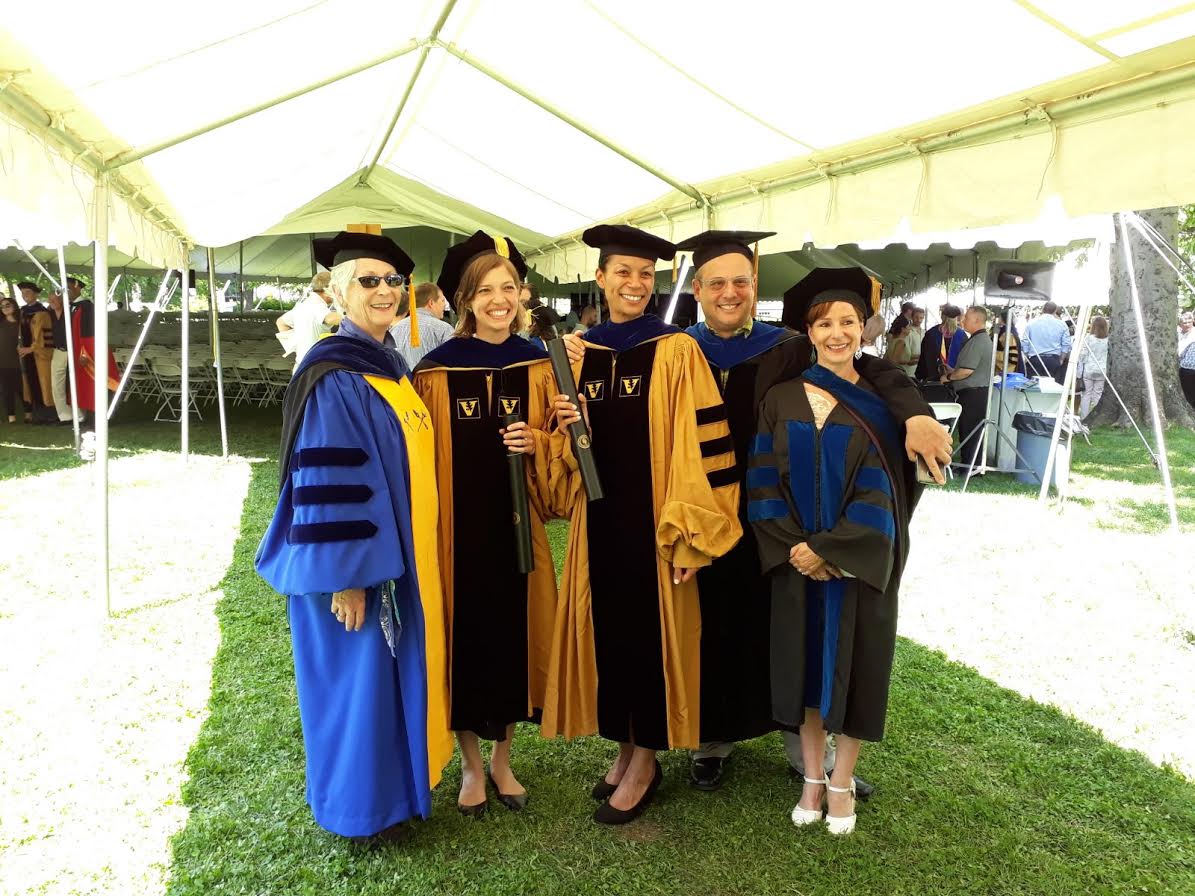 2018 graduates (L-R): Professor Virginia Scott, PhD Graduates Raquelle Bostow and Roxane Pajoul, Associate Professors Paul B. Miller and Nathalie Debrauwere-Miller.
*University Tuition Scholarships are service-free awards that pay all or part of tuition costs. The following graduate awards are normally supplemented by a full University Tuition Scholarship, which usually includes student health insurance coverage: University Fellowships, Graduate Teaching Assistantships, Graduate Research Assistantships, Traineeships, and Teacher Training Awards.
Due to restructuring within Vanderbilt's Graduate School, French is not accepting applications for AY 2021-2022.
Click HERE French PhD Program application details.