Anna Marra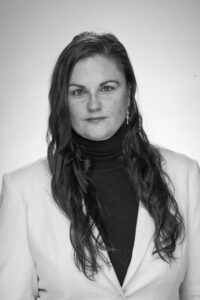 Professor Anna Marra (Ph.D., Yale University) is a Senior Lecturer in the Department of French and Italian at Vanderbilt University and the Co-President of the Women's Studies Caucus (2023-2025) for the American Association for Italian Studies. Her research interests include Dante Studies, Medieval and Contemporary Italian literature, social justice, gender and identity, digital humanities, meditation, storytelling, and foodways.
Professor Marra graduated, cum laude, from the University of Udine with a thesis in Contemporary Italian poetry. She received a Ph.D. in "Humanist Studies" from the University of Roma2. After moving to the US, Marra earned a second Ph.D. in Italian Language and Literature at Yale University, where she worked on Medieval Italian Literature, completing a dissertation titled "Dante and Meditation." During her doctoral studies, she was a Curatorial Assistant at the Beinecke Rare Book and Manuscript Library, where she combined her passion for archives with that of digital humanities. As a recipient of the MacMillan International Dissertation Research Fellowship, she traveled to European libraries to study illuminated manuscripts of the Divine Comedy and explore the material figurations of ascetic literary traditions.
Marra has taught for over twenty years in private and public institutions in Italy and the US. Prior to joining Vanderbilt University's faculty in 2022, she taught at the University of New Hampshire, the University of Connecticut, and Yale University. Her work and research have been supported by the UNH Programs & Projects Grant, the NH State Council on the Arts Folklife and Traditional Arts Grant, the Mellon Institute, the Saint Thomas More Ambassador Grant, and the Yale Language Institute Fellowship. Currently, Professor Marra serves also as Faculty VUceptor for Vanderbilt Visions and Faculty Advisor for the Italian Club.
Professor Marra's archival research culminated in a book published in 2012, "Giorgio Caproni-Domenico De Robertis, Lettere 1952-1963.' (Bulzoni, 2012). Her articles on Medieval, Modern, and Contemporary Literature (from Dante Alighieri to Mario Luzi) are published in Studium, Quaderni del Novecento, Istmi, Nuova Corrente, Moderna, and Quale Storia. Her new book chapter on Giulia Bigolina's novel Urania explores protofeminist ideas on women's role in Renaissance society.
Marra is also a documentary filmmaker and a certified meditation and mindfulness teacher.
Email: anna.marra@vanderbilt.edu
Office: Furman 204
Courses
· INDS 1111: Being Human, Encountering Others.
· ITA 3000: Introduction to Italian Literature
· TA 3740: Imaginaries of Italian migration in the USA.
· ITA 2501W: Italian Poetry and Short Stories. Grammar and Composition.
· ITA 1111: Dante's Divine Comedy. First-Year Writing Seminar.
· ITA 1101/2 Elementary Italian I & II.