Graduate School Conference Travel Grant
Nature of the Grant: Students are encouraged to present their research at major regional, national, and international conferences. The Graduate School Travel Grant to Present Research will provide up to $1000* in travel support for graduate students presenting their research at major meetings and conferences. Students may apply for one travel grant per budget year (July 1-June 30) for domestic or international travel. Students are allowed a total of three travel grants during their tenure at Vanderbilt.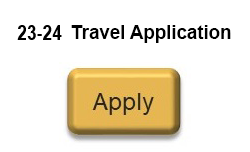 *The Graduate School Travel Grant to Present Research has increased to $1000 for the 2023-2024 application period (all travel after July 1, 2023). Please include your Estimated Travel Grant Budget with your application.
Eligibility
To apply the students:
Must be a Graduate School student (PhD, MA, MFA,

MLAS

, & MS).
Must be author and presenter of research conducted at Vanderbilt, with preference given to students who are first (or only) author and sole presenter.**
Must be attending a major regional, national, or international conference.
Must have travel authorization from their department prior to travel.
Must begin their travel in the year the grant is awarded (grants are awarded per budget year July 1-June 30).
Must use the award for the conference listed in this application.
Cannot have received a prior travel grant during the academic year.
Cannot have received more than 2 prior travel grants during their tenure at Vanderbilt.
Guidelines
Complete all parts of the InfoReady application, attach a copy of your abstract with the full author list included, and upload documentation from the conference organizers confirms your abstract has been selected.** Applications must be completed at least two weeks before you travel. Grants are limited to $1000. Additionally:
**Graduate students in the Creative Writing program: In lieu of presenting original research, students must be a Vanderbilt representative at a premiere creative writing conference (ex: The Association of Writers & Writing Programs) as (1) a presenter at the Bookfair or (2) a current editor of The Nashville Review. In place of an abstract, the student must submit a statement of purpose (1-page) that outlines their role at the conference and how participation will benefit both them and the University. For conference documentation, please provide documentation of participation in the conference and/or proof of participation on The Nashville Review.