Archaeological Dig at Megiddo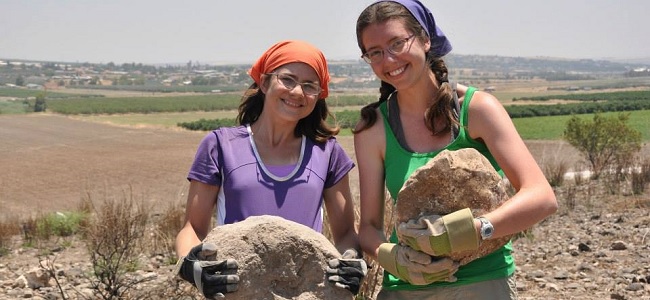 The Megiddo Expedition is undertaken under the auspices of Tel Aviv University, in conjunction withThe George Washington University as Senior Consortium Member and Chapman University,Gettysburg College, Loyola Marymount University, Vanderbilt University, University of Oklahoma and Jezreel Valley Regional Project (JVRP) as Consortium Members. The Expedition is directed by Israel Finkelstein (Tel Aviv University) and Eric Cline (The George Washington University). Megiddo is the jewel in the crown of biblical archaeology. Strategically perched above the most important land route in the ancient Near East, the city dominated international traffic for over 6,000 years — from ca. 7,000 B.C.E. through to biblical times. As civilizations came and went, succeeding settlements at ancient Megiddo were built on the ruins of their predecessors, creating a multi-layered archaeological legacy that abounds in unparalleled treasures that include monumental temples, lavish palaces, mighty fortifications, and remarkably engineered water systems.
Because of the generous support of an anonymous donor, each year, 5 to 10 students are able travel to Israel to participate in digs at Megiddo. In addition to the experience of the dig, students receive instruction and attend lectures throughout their time on the site. Most students also take one or two of the courses offered by the excavations which they can then transfer graduate credit back to Vanderbilt from the University of Tel Aviv. Income from the proposed endowment would supplement travel, room and board, and tuition.

If you are interested in pursuing these opportunities, contact Professor Marbury at herbert.r.marbury@vanderbilt.edu