Clarice Lispector Translated
Posted by fuchskm on Tuesday, September 27, 2016 in Past Events.
October 10, 2016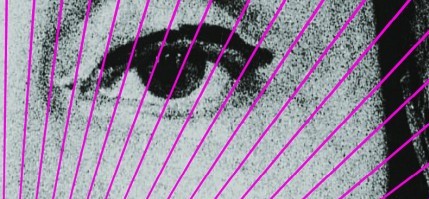 — Vanderbilt University proudly presents a conversation between award-winning translator Katrina Dodson and Professor Earl Fitz on Clarice Lispector's The Complete Stories (New Directions, 2015). From one of the greatest modern writers, these 85 stories are gathered from the nine collections published during Lispector's lifetime. The collection comprises, for the first time in any language, all the stories that made Lispector a Brazilian legend: from teenagers coming into awareness of their sexual and creative powers to housewives whose lives are shattered by unexpected epiphanies to old people who don't know what to do with themselves. Lispector's stories take us through their lives — and ours.
Winner of the PEN Translation Prize and the American Translators Association Lewis Galantière Award, Dodson holds a PhD in comparative literature at the University of California, Berkeley. Her work has appeared in such varied and revered publications as Granta, McSweeney's, and Two Lines. Moderator Earl Fitz is a Professor of Portuguese and Spanish at Vanderbilt, and has studied Lispector's work extensively. This promises to be a unique event and will be followed with an exclusive book signing with our guest. This event is sponsored by the Program in Jewish Studies, the English Department, the Center for Latin-American Studies, and the Robert Penn Warren Center at Vanderbilt University.
The conversation will take place on October 24th, 2016 at 7 PM at The Curb Center for Art, Enterprise and Public Policy in the Workshop Room, located at 1801 Edgehill Avenue in Nashville.
Parking is available at the corner of 18th Avenue South and Edgehill Avenue.
Contact:
Ben Tran
615-322-7303
ben.tran@vanderbilt.edu
Praise for Dodson's translation:
"The Complete Stories is a dangerous book to read quickly or casually because it's so consistently delirious. Sentence by sentence, page by page, Lispector is exhilaratingly, arrestingly strange."
-Terrence Rafferty, New York Times Sunday Book Review
"Thirty-eight years after the Brazilian author's death, Katrina Dodson translates her work, which flips a writer's maxim in making the mundane philosophical."
-TIME
"Her early work already reads like the mature productions of most writers. Each story demands such attention. Lispector never repeats a subject or an approach except to push it further. Moser, in his introduction, calls her a 'female Chekhov,' but Lispector is no one so much as the fullest version of herself."
-Joanna Walsh, The National
"Mystic intelligence and charm, perfectly unhinged sensibility."
-James Yeh, Vice
"You could call Lispector's stories telegraphs from the flames of hell, but that would discount how innocent and funny they could be. Manna from the shtetl? Prayers at the high-rise window before the tranquilizers kick in? You will not be disappointed if you read The Complete Stories. It might even become your bible."
– Benjamin Anastas, The New Republic