Blogcast: Shaul Kelner on Jewish Travel Education
Posted by on Friday, December 18, 2015 in Past Events.
In Decemb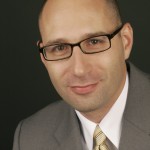 er 2015, Prof. Shaul Kelner participated in the blogcast, "Encounters and Journeys: Cultivating Jewish Peoplehood," sponsored by the Consortium for Applied Studies in Jewish Education. The blogcast focused on travel as a form of Jewish education, ethical engagement and community-building.
Click here to read.