4/19/2015 Shaul Kelner at NYU
Posted by on Saturday, April 18, 2015 in On the Road, Past Events.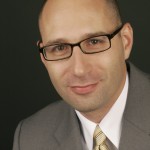 Prof. Shaul Kelner will speak at New York University's Taub Center for Israel Studies conference, "American Jews and Israel: A Relationship in Transition," Sunday, April 19, 2015. The conference will last from 10:00 AM to 8:30 PM. Prof. Kelner will speak at 1:00 PM.
Contact: To RSVP, please click here. For more information, please call 212.992.9797 or email rsvp.taub@nyu.edu. Subways: A, C, D, E, F, M (West 4th St.).
Location: King Juan Carlos I of Spain Center, 53 Washington Square South, first floor (between Sullivan and Thompson Streets

Tags: Birthright Israel, Israel, Kelner