Meyer Hosts Session at Southern Festival of Books
Posted by fuchskm on Saturday, October 5, 2013 in News.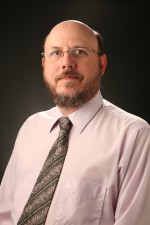 Adam Meyer, Associate Professor of Jewish Studies, hosted a session entitled "I Witness: Seeking Justice in the Jim Crow South" at the Southern Festival of Books on Sunday, October 13. The session featured Chet Bush, author of Called to the Fire: A Witness for God in Mississippi – The Story of Dr. Charles Johnson, and John Hodges, author of Delta Fragments: The Recollections of a Sharecropper's Son.You can listen to the session here.
For more details check out the 2013 Southern Festival of Books website.