Julia Phillips Cohen Wins Two 2014 National Jewish Book Awards
Posted by fuchskm on Wednesday, January 14, 2015 in News.
Two 2014 National Jewish Book Awards to Julia Phillips Cohen
Phillip Ackerman-Lieberman Honored as Finalist
Julia Phillips Cohen has won the 2014 National Jewish Book Award for each of her two new books.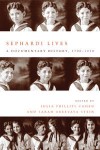 Sephardi Lives: A Documentary History, 1700–1950 (Stanford University Press), which Cohen coedited with Sarah Abrevaya Stein, won the award in the category of Sephardic Culture.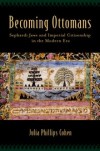 Becoming Ottomans: Sephardi Jews and Imperial Citizenship in the Modern Era (Oxford University Press) won in the award in the category of Writing Based on Archival Material.
This is the first time in the history of the National Jewish Book Awards that an author has won awards for two different books in a single year.
Vanderbilt University's strength in Sephardic Studies and Judeo-Islamic encounters was reflected in the fact that of the four books that made the finalist stage in the Sephardic Culture category, three were written by faculty from Vanderbilt's Jewish Studies program. This includes Cohen's winning co-edited volume, Sephardi Lives; her monograph that took the prize in a different category, Becoming Ottomans; and Phillip Ackerman-Lieberman's book, The Business of Identity: Jews, Muslims, and Economic Life in Medieval Egypt (Stanford University Press).