Dultz, Sheppard Win Jewish Studies Student Prizes
Posted by fuchskm on Thursday, April 30, 2015 in News.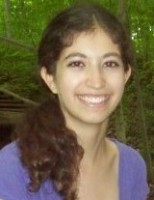 ELIZABETH DULTZ has been named the winner of the 2015 Jewish Studies Essay Contest.  Her entry, "Nashville, Zion, and Mortimer May," tells the history of a second-generation Nashvillian who led the fight to save refugees from Nazi Europe and became an early and ardent Zionist.  Making excellent use of resources from the Annette Levy Ratkin Jewish Community Archives located here in Nashville, Dultz shows that "although American Jews were unable to… affect change on a large scale during World War II, individuals like Mortimer May did have an impact through their particular contributions."
Dultz, a first year student from Terre Haute, Indiana, composed the winning essay for Prof. Shaul Kelner's "American Jewish Life" class.  Dr. Judy Klass and Prof. Philip Ackerman-Lieberman served as judges for the contest.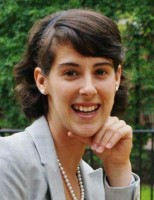 SAVANNAH SHEPHERD has been named the recipient of the inaugural 2015 Miriam Halachmi Award in Modern Hebrew.  "Throughout her academic career," comments Senior Lecturer in Modern Hebrew Orit Yeret, "Savannah has shown continued interest and profound dedication to the study of the Hebrew language."
Shepherd, a Jewish Studies and Political Science major from Smyrna, Tennessee, is a graduating senior. A cadet in Vanderbilt's Army ROTC, she hopes to spend time studying Jewish text at the Pardes Institute in Jerusalem before beginning flight school.
The Miriam Halachmi Award in Modern Hebrew was established in 2015, in memory of Miriam Halachmi, who taught Hebrew at Vanderbilt for over three decades. Miriam passed away in February 2015.