Authorial Intentions Interview with Robert Alter
Posted by bushae on Tuesday, February 7, 2017 in News.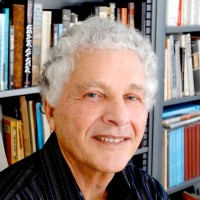 Robert Alter, class of 1937 Professor of Hebrew and Comparative Literature at UC Berkeley, sat for an interview with the Vanderbilt Library about "scholarly trajectories, disciplinary identities, and translation" for their ongoing series Authorial Intentions.
Visit the Authorial Intentions catalog here or click here to listen to the interview.