Systems Training
The Business Operation's Systems team offers a variety of training opportunities in order to connect with and fully serve the Vanderbilt community.  The Business Operations department implemented new applications such as eBuilder and ReADY to streamline university construction projects and campus service and maintenance requests.
AiM and ready training
William Nwaokolo, System Administrator, offers AiM and Ready training to the Vanderbilt community. To be added to one of these training sessions email posupport@vanderbilt.edu or by using the ReADY application using the ReADY Facilities & Support tile. The systems team also offers individual training sessions, please email posupport@vanderbilt.edu to request. an appointment.
ReADY Request Tutorial
ReADY Request Short Tutorial
AIM training | How to create a query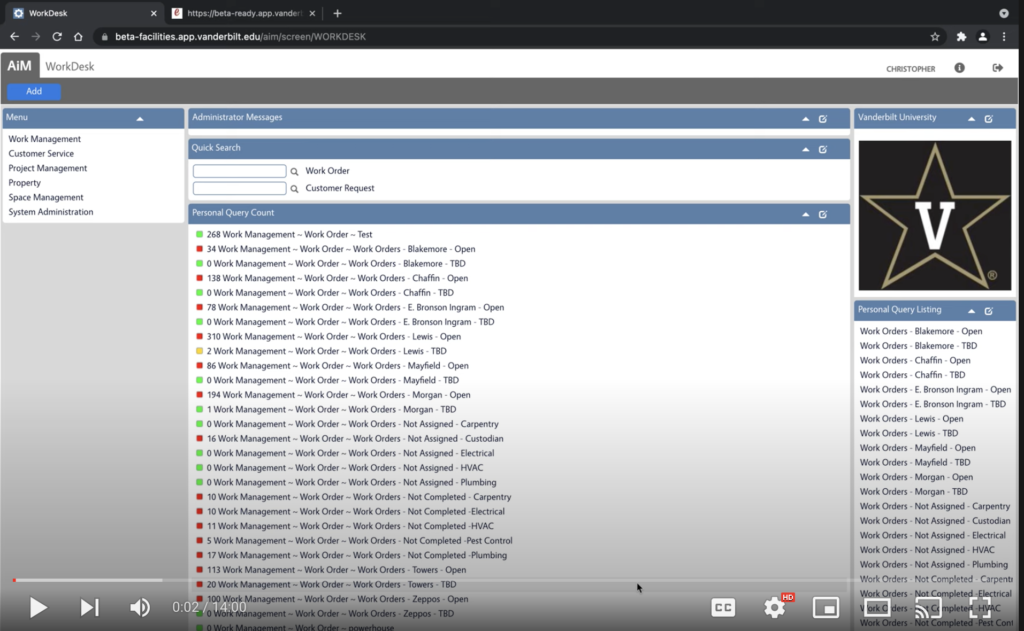 AiM Training | Workdesk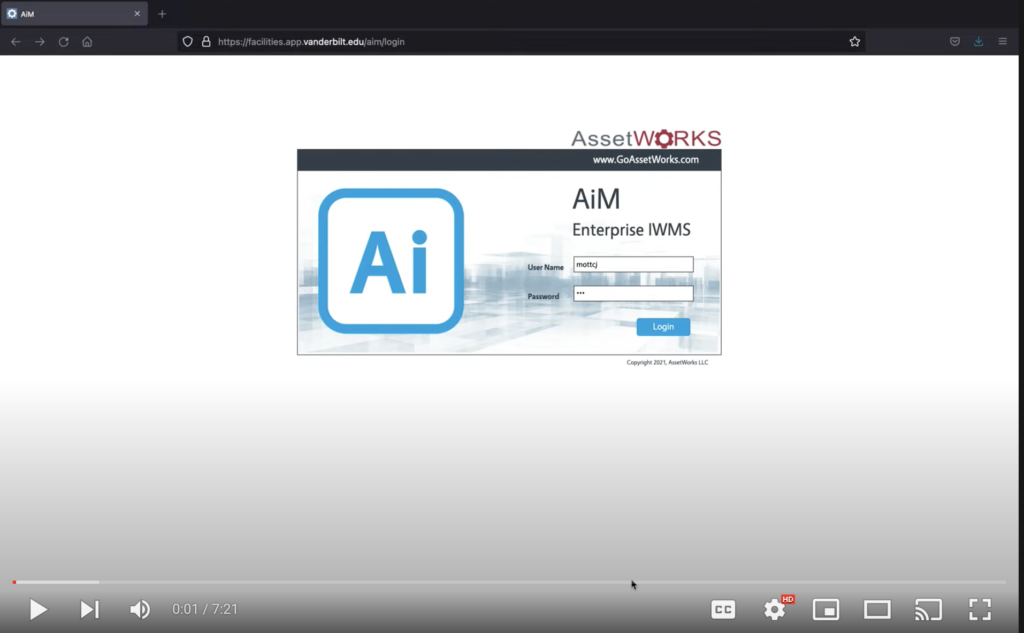 Aim Training | Work Orders and Phases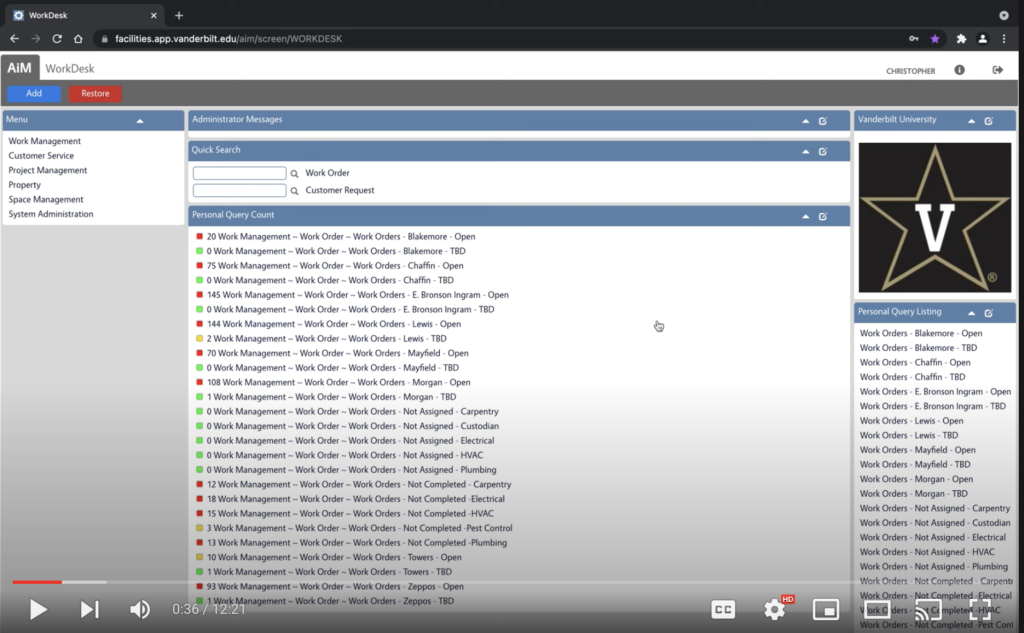 eBuilder Resources and Training Videos
Access eBuilder Resources and Training Videos here. 
Vanderbilt Facilities launched e-Builder, a third-party cloud-based construction and renovation project management information system. The software streamlines and manages projects from the initial request through closeout for all projects managed by Campus Planning and Construction (CPC) and Renovation and Small Construction (RSC).
With the launch of e-Builder, Facilities will provide:
A Project Request Form, where all new construction, renovation and facility renewal project requests can be initiated.
A higher level of collaboration between project managers, campus partners and third-party vendors by allowing input from designers, contractors and stakeholders.
Real-time reporting on project details, including budgets and cost information.
Integrated with Vanderbilt's Oracle Cloud and single sign-on services, e-Builder provides users with seamless access to relevant facilities' project information.
Have a question?
Sign up for eBuilder Office Hours or visit the eBuilder Resources page.