2023 July Graduate Student Spotlights
Each month, The Graduate School recognizes graduate students who have demonstrated exceptional dedication and hard work in their scholarly pursuits, research, and community involvement. We would like to highlight the following graduate students for their achievements: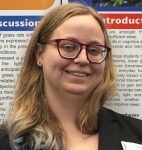 Laura Teal, Ph.D. Pharmacology – successfully defended her dissertation in Pharmacology on June 29, 2023.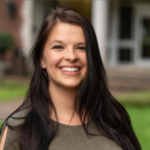 Laura Geben, Ph.D. Pharmacology – is scheduled to defend her dissertation in Pharmacology on July 20, 2023.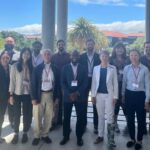 A group of students who were granted funding by the Department of Biomedical Informatics training grant from the National Library of Medicine (NLM) and through a VA Fellowship program recently participated in and presented at the annual NLM T15 Training Conference. The conference was held at Stanford University from June 21-23, 2023. It provided a valuable opportunity for the students to connect with other trainees and faculty members from various NLM-funded biomedical informatics training programs. Notably, Thomas Brown, a Ph.D. student from DBMI, was recognized with the third-place award for his plenary talk presentation.
Below is a list of DBMI presenters at the NLM T15 Training Conference:
Plenary – Thomas Brown
Focus – KJ Krause, Leigh Anne Tang
Posters – Uday Suresh, Parker Evans
Rapid Research – Hannah Slater, Marily Barron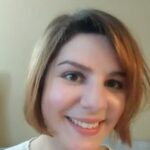 Anne Sophie Dubosson, French & Italian – has published a short story called "Rue Saint Ambroise" n°51 in a French Literary review.
Congratulations to all!