Outside the Lines: An Immersive Experience in Art + Medicine with Leo Huang, BA'24
When Liyu "Leo" Huang, BA'24, attended the Fall Research Match event during his freshmen year at Vanderbilt, he never imagined it would lead him to three years of immersive, hands-on research combining his two passions: medicine and the creative arts. A Cornelius Vanderbilt Scholar majoring in architecture and the built environment; neuroscience; and medicine, health, and society, Leo has shaped an Immersion experience that uses his artistic eye to help bridge communication between pathologists and surgeons in the operating room.
Leo clearly recalls the research fair. "My roommate came in and told me the fair was happening in 30 minutes. He said, 'You need to be dressed up. You need to have a CV.' I remember frantically typing up a resumé, rushing down to the printer, getting everything printed, and running all the way over," Leo said.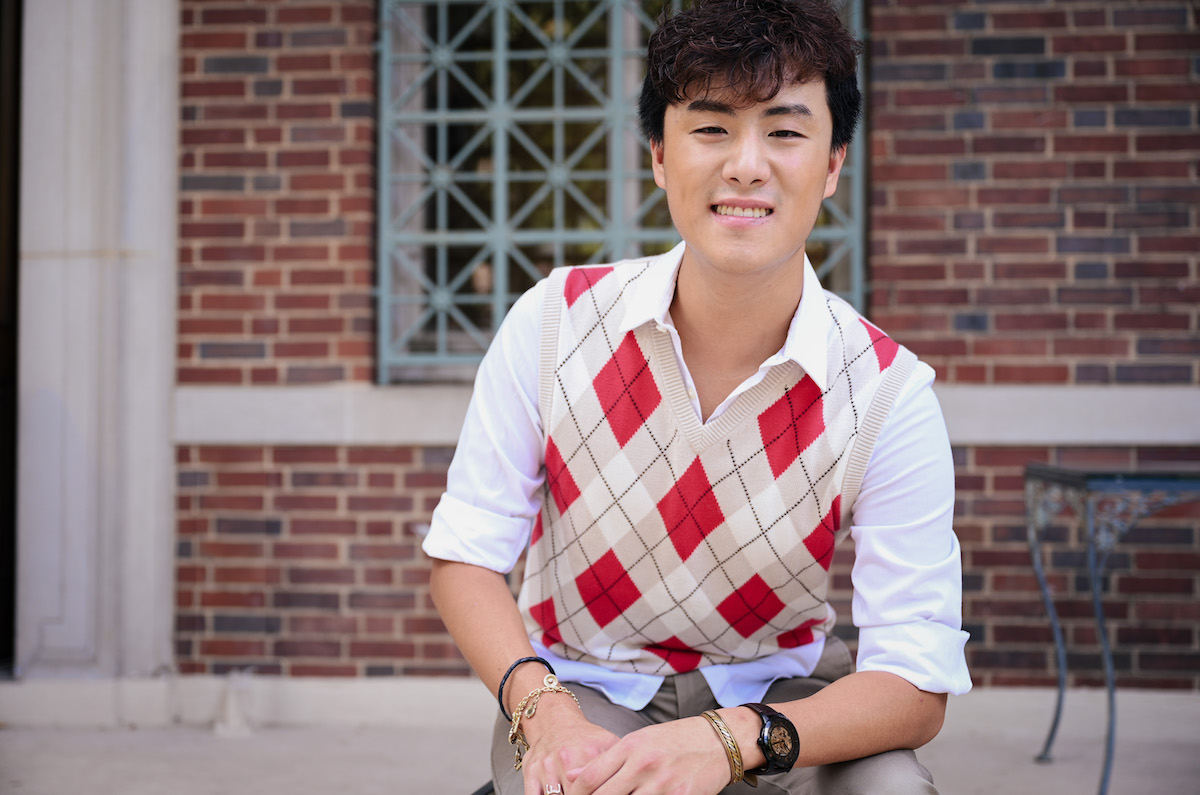 And that's where he met Dr. Michael Topf, assistant professor of otolaryngology-head and neck surgery at Vanderbilt University Medical Center.
"They had all these models and a scanner," Leo said, "And I was like, 'Wait, I know what that is. It's art and it's medicine. It's so cool.' And I slowly pushed my way through the crowd of people."
Leo talked to Topf about his research interests, and they made an instant connection. Topf took Leo on as an undergraduate researcher in his lab, which uses 3D technology to improve communication between doctors, and, ultimately, to improve surgical outcomes.
Traditionally, in the operating room, a surgeon removes a tumor specimen from a patient and sends it off to the pathology lab. The pathologist then looks for "positive margins," indicating that more of the tumor still needs to be removed, and communicates that back to the surgeon. Traditionally, this process is done in 2D, with phone calls and anatomical references between the pathologist and the surgeon. Time is of the essence, as the patient is still under anesthesia in the operating room while this communication is happening.
In his research with Topf, Leo helps take 3D scans of tumor specimens that were removed from the patient. Consulting with the pathologist, Leo uses a drawing tablet and CAD (computer-aided design) software to ensure that the colors and annotations provide an accurate visual representation of the specimens that can then be visually translated back to the operating room. This 3D technology improves communication between the pathologist and the surgeon about any positive margins and provides more accurate and timely results.
"Leo's background in 3D scanning and scientific curiosity brings significant strengths and innovation to our research team," said Topf. "I am privileged to mentor him and have him as part of our team."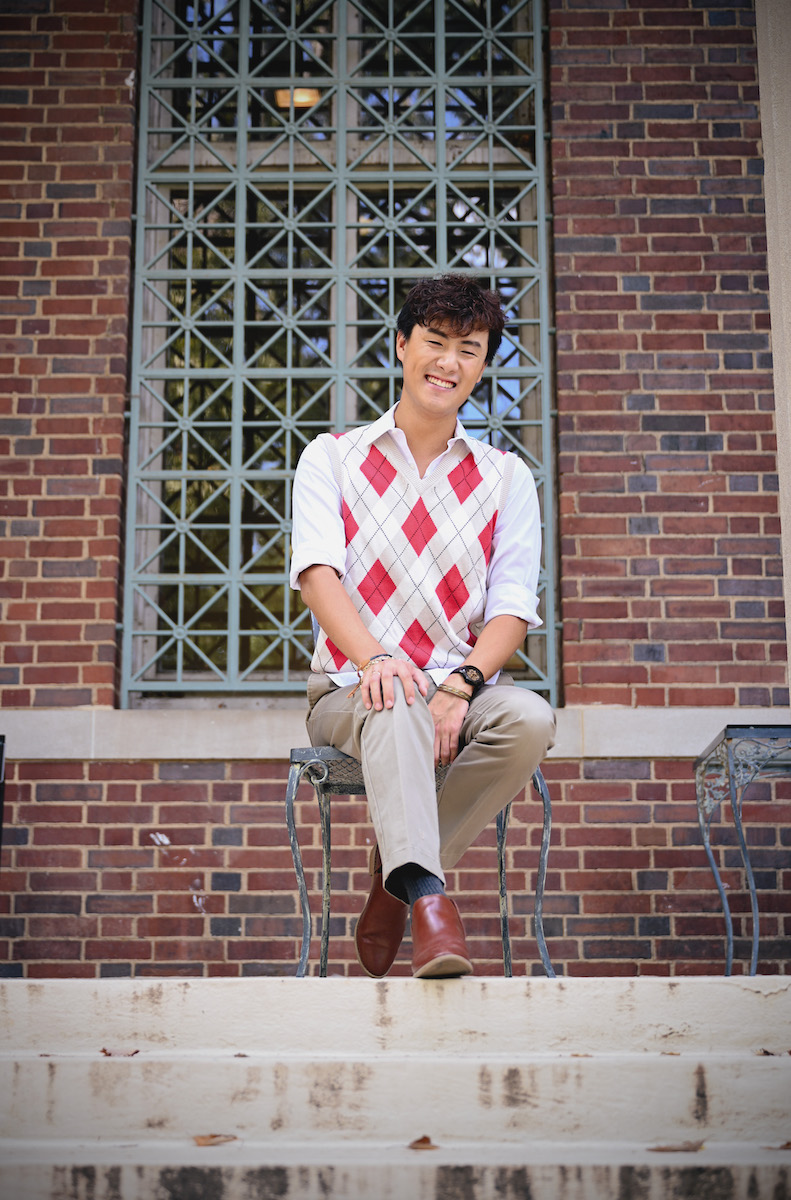 Leo was born in Taiwan and immigrated to Portland, Oregon at an early age. He says his upbringing has taught him to be flexible, learn from his surroundings, and adapt.
"I think a big part of my childhood growing up was learning how to adapt to new environments and new spaces," Leo explained.
His passion for artmaking started in childhood, experimenting with drawing and watercolor, and continued through high school.
"A studio art class [in high school] was my first foray into multimedia art and combining the different skills I had with different art techniques to create something whole, something new, something that took the various parts and created something even better as a cohesive unit," Leo said.
Even while his peers encouraged him to focus on more traditional subjects that they believed looked better on college applications, Leo continued pursuing his passions, hoping to find a school where he could explore his unique range of interests. He came to Vanderbilt with an open mind on what that might look like. "I really wanted to feel like I was able to add to an experience where I wasn't just following a protocol that someone else has written," Leo said.
Reflecting on his Immersion Vanderbilt experience, Leo notes he's had an extremely rich research opportunity that has allowed for innovative, flexible thinking.
"It's so interesting to have these experiences in a lab setting or in the O.R., where we're making changes on the go, adapting to each person, because every single situation is different," Leo said. "This was the first time that I really felt like I could combine the more artistic side of what I do with the more scientific side of things to create something new."
As he spends his senior year completing his final Immersion project, Leo knows that his experience has provided him with unparalleled knowledge and skills that may well shape his future career path. After graduation, Leo plans to complete the medicine, health, and society 4+1 master's program and continue to combine his passion for art and science in the medical field.
The ability to combine his interests in art and medicine was not something Leo ever imagined he would be able to do in college, or as a potential career. Nor did he imagine he would be conducting research as an undergraduate that has such a real and immediate impact on people's lives.
"It's happening now," Leo said. "And it's very heartwarming to see that change happen in front of you, to go from seeing this patient in clinic and diagnosing them, to watching them go into surgery and being able to help with the scans and the mapping, and then seeing their recovery months or years later. It's incredible."