Becoming a successful leader: 'You want everyone to be ten feet tall'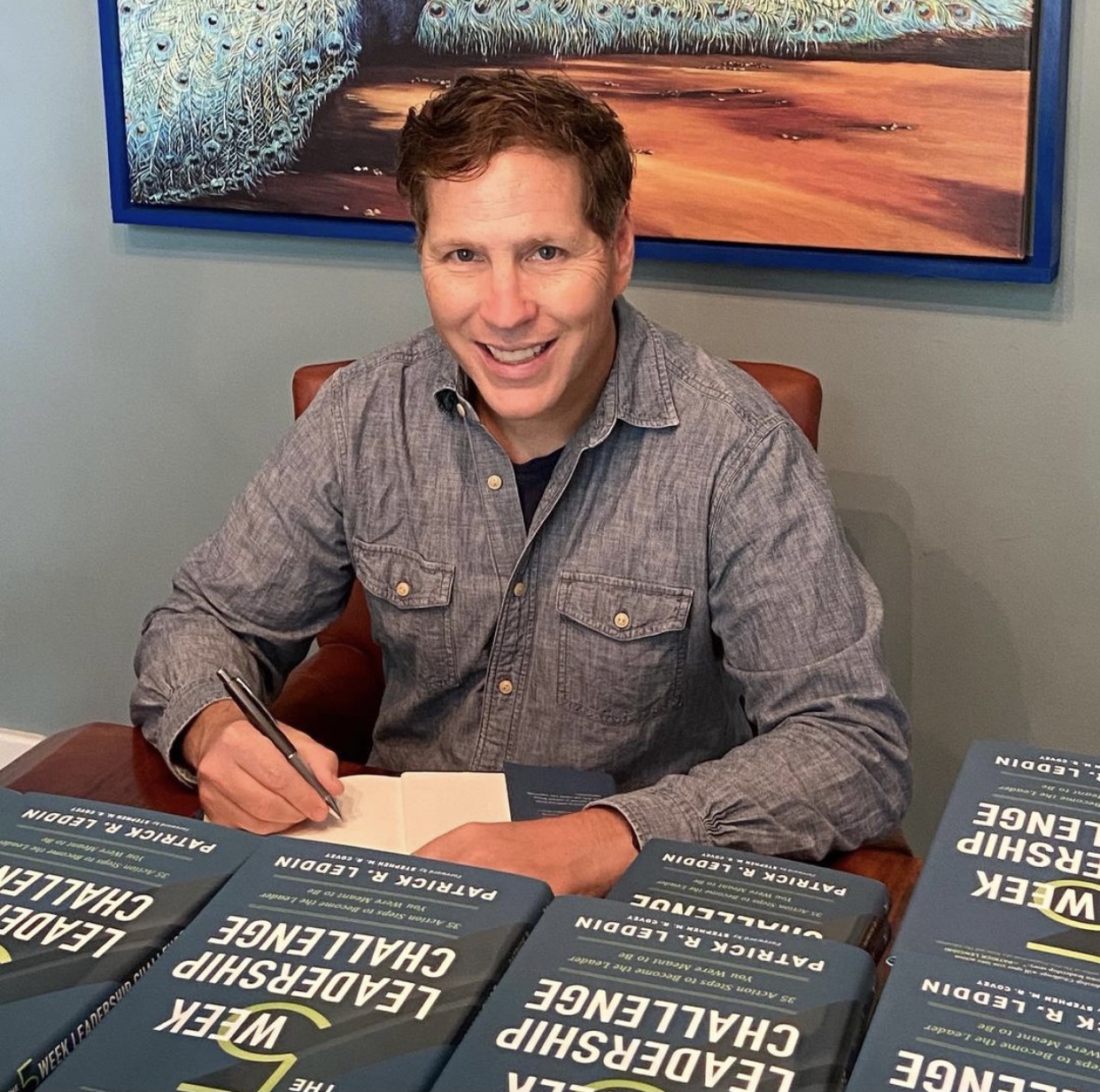 "Leadership is a choice – a title doesn't entitle you to anything."
That is the belief of Patrick Leddin, associate professor of the practice of managerial studies, as he guides readers through the journey to becoming a successful leader in his new book, The 5 Week Leadership Challenge.
Before arriving at Vanderbilt's College of Arts and Science, Leddin's diverse and varied career path provided a range of experiences that shaped his book. He joined the military after college, gaining access to challenging leadership trainings as he worked his way from infantry officer all the way up to captain.
"When I was a platoon leader—which is an interesting job coming right out of college and being 22 years old—many of the people I was leading were 10, 15, or 20 years older than me," said Leddin. "I decided I didn't want to lead because I had a little bit of rank on my collar, I wanted to lead because people would choose to follow me. From that perspective, I practiced a lot of casting a vision, knowing where you're going, and being transparent and open to communication."
Leddin eventually transitioned out of the military and stepped into the consulting world, working for both KPMG Consulting and Franklin Covey. In these roles, Leddin helped companies identify challenges that stand in the way of growth and find solutions to produce successful outcomes.
In 2018, with his wife Jamie Leddin, lecturer of managerial studies, he launched the Leddin Group, a management consulting firm that helps leaders and teams achieve their top priorities and provides leadership development grounded in real-world experience and academic rigor.
Through these experiences Leddin defined his own personal leadership philosophy, from both leading himself and observing those around him.
"I want to help other people become the best versions of themselves," said Leddin. "That's a really key thing as a leader. You want everyone to be ten feet tall, it's not just about you."
As far as key elements of a successful leader, Leddin says there are two: influencing others effectively and possessing strong decision-making skills. "When you look at leaders that breakdown, oftentimes it's because of decisions they've made or their inability to influence others effectively."
Leddin's passion for developing strong leadership inspired him to begin writing weekly posts on his LinkedIn profile to discuss his philosophy and share tips. As his following grew, he saw what resonated with audiences and turned his writings into a book to help people write their own leadership story.
The 5 Week Leadership Challenge isn't your typical leadership book—it requires readers to become an active participant as they utilize the different writings and chapters through self-reflection and critical thinking. Dubbed by Leddin as a "workbook," each chapter of the highly interactive book includes a lesson, reflection questions, and a challenge.
Throughout The 5 Week Leadership Challenge, Leddin emphasizes three key points:
Nobody else can write your story for you—you have to write it for yourself. Although you can hire a consultant for many things, you can't outsource your leadership or company culture. This has to come from you.
Discipline and consistency are required to be an effective leader. People are not always wired to be consistent. It takes discipline and consistently showing up, doing what needs to be done, and modeling as a leader.
You must have a process. Discipline will only get you so far—you also need a process. Look at what people before you have done to be successful, and tailor their process to your needs.
While becoming a successful leader seems like a daunting task, Leddin advises taking it one day at a time.
"You don't know what you're going to face 35 days from now, but you know if you start investing in yourself today, you'll be better prepared to face whatever it is," said Leddin. "A small investment every day in yourself will take you or your team a long way."