College of Arts and Science faculty share recommendations for reading women authors
Women's History Month is both an opportunity and an invitation: an opportunity to learn more about an often-hidden side of history and culture, and an invitation to develop a new awareness, concerns, and habits of learning that can carry through the rest of the year.
As part of the College of Arts and Science's celebration of Women's History Month, several faculty shared their perspectives on women's literature and their favorite women authors to read year-round.
Laura Carpenter (Sociology)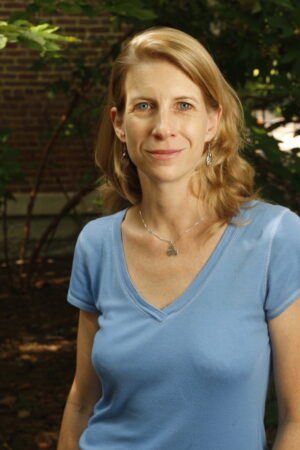 Associate Professor of Sociology
Specialization: the sociology of gender, sexuality, health, and the life course
Q: What do you love about reading women authors?
A: Women write important, interesting, engaging work of all kinds. More specifically, women's social circumstances and the expectations societies place upon them give them distinctive views of the world—though it's important to remember that women's perspectives are also quite diverse, because women are diverse in terms of race/ethnicity, age, social class, sexual identity, ability, nationality, and more.
Q: Who is your favorite woman author?
A: It's hard to name just one! My favorite woman crime novelist is Sara Paretsky, whose V.I. Warshawski novels were key in establishing the hard-boiled feminist detective as a viable, even indispensable, feature of the genre. All of the V.I. books are engaging, but I especially recommend Critical Mass, the 16th book in the series, which includes a compelling historical plot line involving women in science.
Q: What books would you recommend for people who want to engage meaningfully with Women's History Month or women's issues?
A: I would recommend For Her Own Good: Two Centuries of the Experts' Advice to Women by Barbara Ehrenreich and Deirdre English, the consummate historical study of (sexist) expert advice to women and the damage it caused; and Hunger Makes Me a Modern Girl, Carrie Brownstein's memoir of the Riot Grrrl movement. The new biography of path-breaking poet/essayist Adrienne Rich is also engaging and eye-opening.
Katherine Crawford (Gender & Sexuality Studies)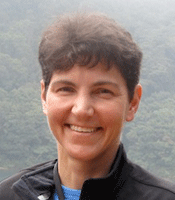 Cornelius Vanderbilt Professor of Gender and Sexuality Studies and History
Specialization: gender history, particularly gender and sexuality in early modern Europe
Q: Why is it important to read a wide range of authors?
A: Authors of all kinds (genders, races, ethnicities, nationalities, histories, abilities, sexualities, and more) tell us about worlds and experiences and perspectives that we may know nothing about. They make our lives better and bigger. But women and others who have not been as privileged culturally are especially important for that.
Q: Who are your favorite women authors?
A: I have quite a few, but I will stick with Kate Atkinson, Tana French, Ruth Rendell, and N. K. Jemisin for the moment. All of them are brilliant writers, and the worlds they create are variously painful, beautiful, vexing, amazing, and challenging.
Q: What book would you recommend for people who want to engage meaningfully with Women's History Month or women's issues?
A: Right now, I would recommend Alice Walker's short story "Advancing Luna and Ida B. Wells." It takes on questions of gender and race in the 1960s that still feel hugely relevant and important.
Earl Fitz (Spanish & Portuguese)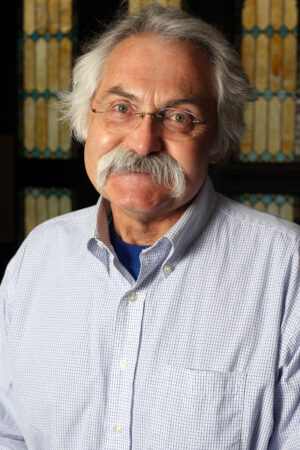 Professor of Spanish, Portuguese, and Comparative Literature
Specialization: comparative approaches to the literature of Spanish America and Brazil, especially with regard to questions of influence, reception, and translation
Q: What do you love about reading women authors?
A: Women writers everywhere give us a more complete understanding of the human experience. That's especially true when we read writers from countries outside our own, as when people in the United States read women writers from Spanish America and Brazil.
Q: Who is your favorite woman author?
A: The great Brazilian author Clarice Lispector, whose fiction and nonfiction I have read, taught, studied, and translated for more than 45 years. I especially love the last of her novels to be published in her lifetime, The Hour of the Star (1977), which appeared just three months before her untimely death from cancer. Another book of hers that I greatly value is Soulstorm, which was written as an act of resistance to the Brazilian dictatorship of 1964-1985.
Allison Schachter (Jewish studies)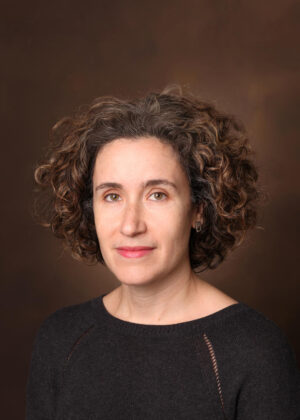 Associate Professor of Jewish studies, English, and Russian and East European Studies
Specialization: Jewish literature and modernism
Q:  Why do you think people often overlook women authors?
A: People don't read them because we assume women write only about "women's concerns," which are assumed to be private, domestic, and small. But questions about private, domestic life have been at the core of all of the major political transformations of the modern era.
Q: What are your favorite books by women?
A: Jenny Erpenbeck's The End of Days is a brilliant novel about time, history, and violence in the twentieth century. Miriam Karpilov's Diary of a Lonely Girl is an early-twentieth-century Yiddish novel about life for young women in New York, among anarchist circles. It's brilliant, well-translated, and speaks so well to college-aged students.
Read the A&S story on Schachter's most recent research, which uncovered the hidden history of modernist Jewish women writers.
Benigno Trigo (Spanish & Portuguese)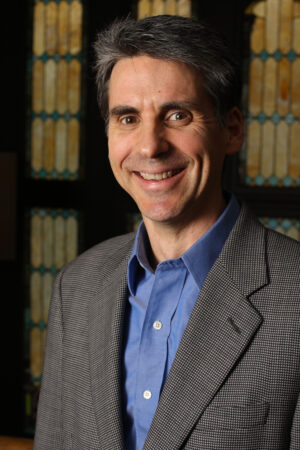 Professor of Spanish
Specialization: Latin American and Puerto Rican literature
Q: What unique characteristics do you see in the work of women authors?
A: Women authors often deliver a call to testify to something larger than ourselves, a call that promises us both a unifying bond and a unique freedom. Their writing speaks to a necessary resilience in the face of everything that tries to silence that call.
Q: Who is your favorite woman author?
A: The Puerto Rican writer Rosario Ferré (1938-2016). She's my favorite author because she was able to break with a world of privilege and write for social justice, while showcasing the contradictions of her upbringing. She is also my favorite because I believe in the value of personal and profound connections to the writers we read, and Rosario was my mother, Mami.
Q: What books would you recommend for people who want to engage meaningfully with Women's History Month or women's issues?
A: Rosario Ferré's The House on the Lagoon, a novel about the struggle of a woman author to find her voice between imagination and fact; Song of the Simple Truth, a translation of poems by Julia de Borgos; and Esmeralda Santiago's Almost a Woman, a memoir about being resilient in the throes of social injustice and inferiorization.
For more opportunities to celebrate Women's History Month, visit Vanderbilt's Women's History Month website.