A&S classes take student's career ambitions in an unexpected direction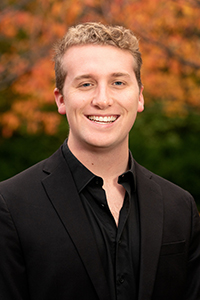 Growing up, William Schmid excelled at math and science. He assumed that meant he was destined for a career in engineering: after all, his father was an engineer, and most of the people in his immediate family had studied the subject in college. "It seemed like the obvious choice for me," he said.
But after a year of classes at Vanderbilt, Schmid realized that the obvious choice wasn't necessarily the one for him. He had enjoyed his high-school AP microeconomics class and decided to take some economics and finance classes alongside his engineering curriculum. When he enrolled in a financial reporting module in the Undergraduate Business Minor program, the professor and subject matter together quickly pulled Schmid into the field.
"I've always liked puzzles," Schmid said, "and accounting is a big puzzle for the most part. It was very satisfying to work on an assignment and put together the big picture."
Excited to pursue this new direction, Schmid dropped his original engineering science major to focus on economics and business. Outside the classroom, he continued to follow his passions by joining the Melodores, Vanderbilt's famed all-male a capella group—a big reason he chose Vanderbilt in the first place. A high school choir and musical theatre veteran, Schmid always knew he wanted to expand his experience to a capella singing.
"When I found a college I was interested in, I would look to see if they had an a capella group.  When I saw the information about the Melodores, I thought to myself, 'I have to be in this group.' Luckily, I got in my freshman year," he said.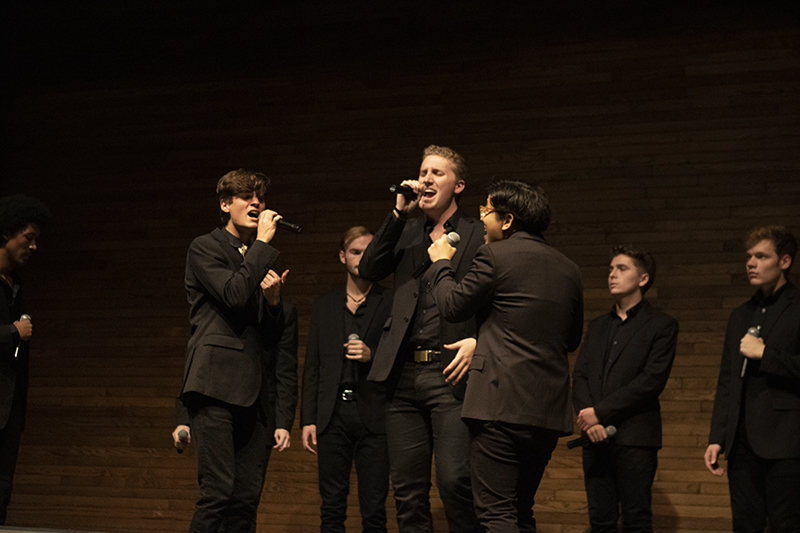 In spring 2020, Schmid got the chance to combine his coursework and his love of music through an internship with Capitol Christian Music Group, a Brentwood, TN-based music distribution company owned by Universal Music Group. His duties included managing month-end reconciliations for large accounts and making journal entries.
Schmid's desk was located near the financial planning and analysis team, who shared insights from their work with him. This gave him a glimpse into the wider significance of accounting and how it underpins a company's success. And though he went into the internship with a preconception that accountants often work in isolation, Schmid said he learned that "it's actually a very social position," due to the need for gathering information from throughout the company.
"I always looked forward to going into my job because I was excited to see the people I was working with and learn from them. They were very fun and outgoing," he said.
The pandemic cut short Schmid's internship, but the overall experience confirmed his desire to enter the accounting field. Now a senior, he's been accepted to Owen Graduate School's Master of Accountancy program. His long-term plans include returning to his home state of California, so he can pursue his accounting career near his family. Ultimately, however, he'll take a piece of Vanderbilt with him wherever he goes.
"The memories I've created are some of the fondest memories I've ever had," he said. "I'll cherish them for the rest of my life."