Faculty Research Uncovers Community Insights to Help Fight COVID-19
Amidst all the uncertainty caused by COVID-19, one constant has held: researchers across the College of Arts and Science have dedicated their efforts to understanding the virus, how to control it, and how it impacts our communities. Jennifer Trueblood, associate professor of psychology, and Tara McKay, assistant professor of medicine, health, and society, are part of this group. Both are currently researching the pandemic through various community perspectives, searching for trends and data we can use to inform today's responses.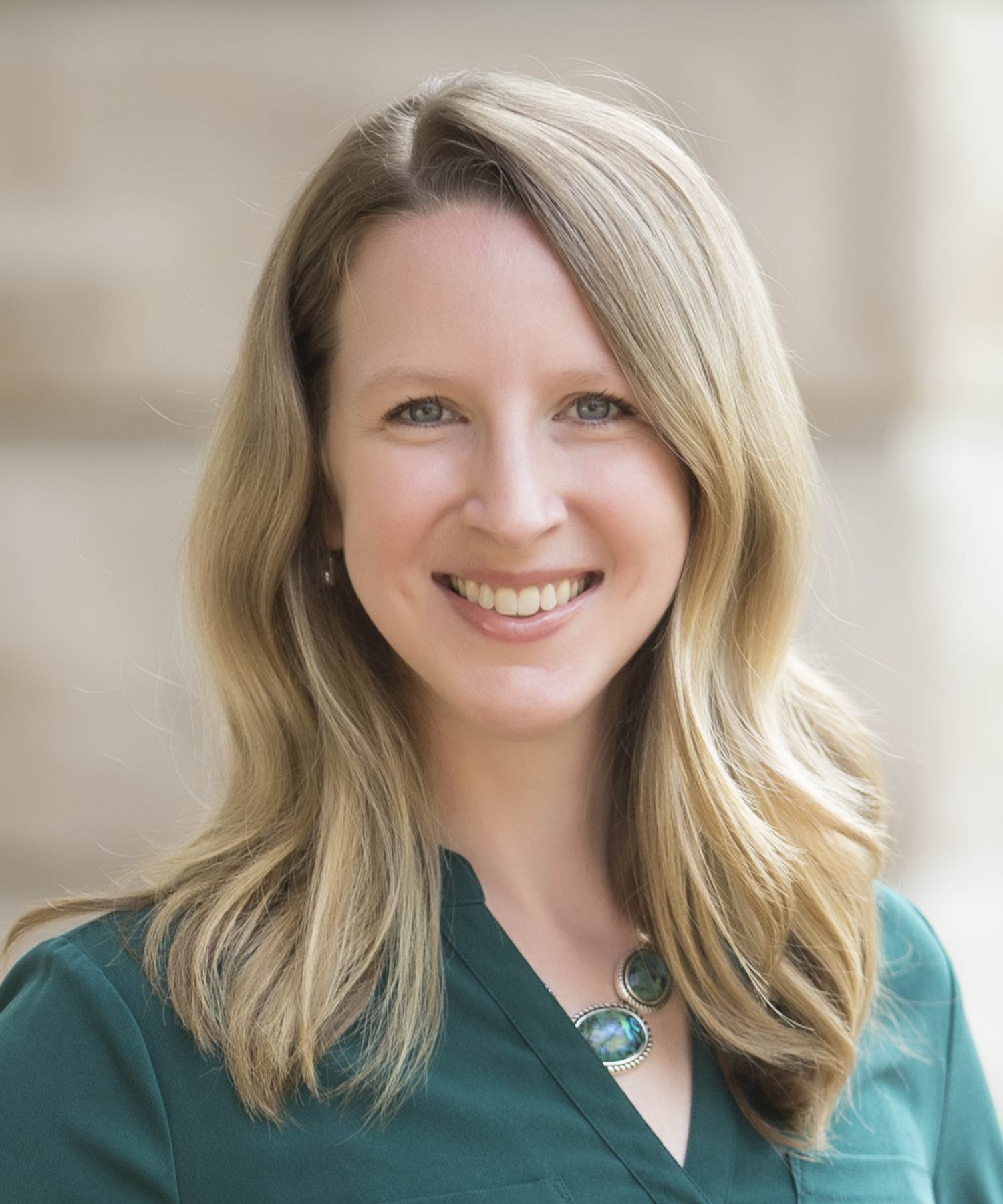 Trueblood is using her expertise in human judgement decision-making to study how social behaviors can impact the spread of the virus. Shortly after Tennessee reported its first coronavirus cases, Trueblood launched a study to understand people's beliefs about the spread of COVID-19 and how those beliefs might affect their future behavior. Now, with a pool of more than 30,000 participants and more than 70 questions asked per week, Trueblood is collecting a national data sample so she can learn what causes behaviors that accelerate the spread of the virus.
McKay, in the meantime, has focused her efforts on a more specific community. Recognizing that COVID-19 has greater potential to harm economically and socially vulnerable populations, she is researching how the virus affects LGBTQ Americans. To this end, she has been studying the behaviors and challenges of the LGBTQ community during the pandemic and gathering insights into what their experiences reveal about how the virus is affecting  communities.
Both faculty are providing valuable contributions to the national discussion about what our communities might look like in the aftermath of the virus. "I saw this as an opportunity not only to learn about human decision-making," Trueblood said, "but also hopefully to contribute to knowledge about what people believe and what they are doing—as this has really important consequences for how the pandemic is going to unfold."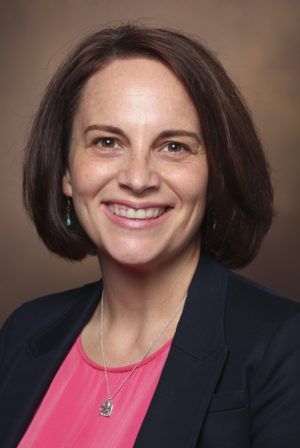 In her own efforts to share data with decision-makers, McKay recently partnered with the Metro Nashville government and Mayor John Cooper to share her research in a national webinar, with plans for a second event in June. Both McKay and Trueblood hope their data will help leaders make decisions that take into account the variety of serious challenges Americans are facing right now.
"I'm really trying to extend the conversation about how COVID-19 is creating disproportionate risks and impacts across our community," McKay said. While factors like race and gender are widely discussed around COVID-19, McKay and Trueblood believe that other important factors also deserve attention.
Trueblood has found a strong correlation between financial fragility and behavior. Financial fragility—the feeling of financial constraint and fear about the ability to buy necessities—is often a strong indicator of a person's behaviors pertaining to the virus, her study has shown.  "We have two co-occurring crises. We've got a health crisis and an economic crisis," Trueblood said, "and what we're finding is the results of the economic crisis are actually spilling over into people's beliefs about the health crisis."
Trueblood has found that people with more financial fragility expect a  higher overall infection rate, as compared to people without the same financial constraints—and that there is a correlating economic effect. People who believe the risk from the virus is higher are willing to spend more on crisis-related items, leading to overconsumption and shortages of essential items, which we've seen across the country. According to Trueblood's study, the influence of financial fragility on a person's beliefs about COVID-19 equals or exceeds the influence of political affiliation and is four time more predictive than the local severity of COVID-19 cases in determining their beliefs.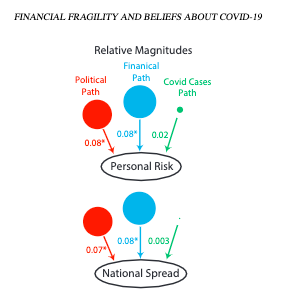 Similarly, McKay has seen a profound financial impact of the virus on LGBTQ communities across the country. Her study of LGBTQ Americans focuses on how COVID-19 is disproportionately affecting this already vulnerable population in terms of health, social outcomes, and economic outcomes. McKay's research shows that the LGBTQ population—a population that was already dealing with lower wages, higher rates of poverty, and higher rates of underlying health conditions— is experiencing an intensification of economic, health, and social challenges because of coronavirus. More than 33 percent of respondents in her survey reported a high level of food insecurity and nearly a quarter reported difficulty accessing healthcare. These numbers, along with other financial challenges, including high rates of job and wage loss, can be see across the LGBTQ community.
Even with all the data they've gathered in the past few months, both researchers say they're ready to dig deeper. McKay said she hopes to begin a second-round survey that will overlay prevention behaviors on maps of local case counts, with the goal of assessing how people adapt their behaviors in relation to the virus' prevalence around them. She also hopes to bring in researchers from the private sector. "A lot of the rapid assessment work we've done on COVID-19 to date would not have been possible without our collaborators in the private sector. They bring a unique skill set and different kinds of research questions and data that ultimately expand the scope of what is possible," McKay said.
That trend toward collaboration and interdisciplinary work is a hallmark of the College of Arts and Science, and one that Trueblood also hopes to harness. She noted that many of the College's social and behavioral scientists are currently working on creating a database of their collective research, supported by the College of Arts and Science's Grand Challenge Initiative. "Right now we're trying to see what the synergies are, where the commonalities are, and how can we support each other," she said.