Vanderbilt Gifted Education Institute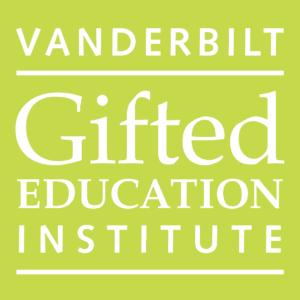 Vanderbilt Programs for Talented Youth is pleased to offer professional development opportunities designed to help educators better serve and support high-ability students. Known collectively as theVanderbilt Gifted Education Institute, we endeavor to develop those who work with them throughout the academic year and summer. 
2019 Fall Opportunities
The Sky's The Limit: Reaching New Heights in Gifted Education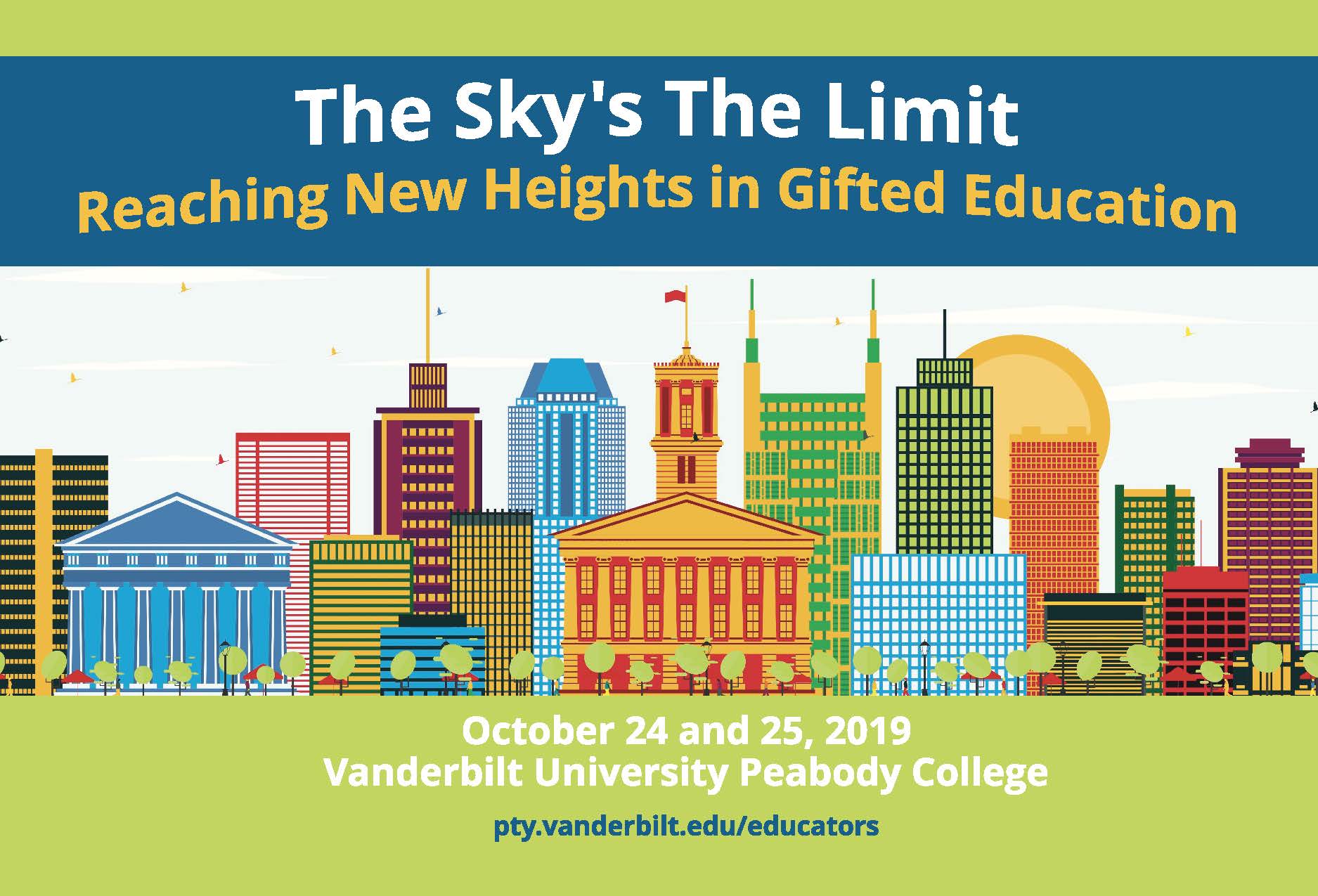 A joint conference between Programs for Talented Youth and Tennessee Association for the Gifted.
Dates: October 24th-25th, 2019
Time: 8:30AM to 3:30PM each day
Cost:
October 24-25, 2019 (Thursday and Friday): $279
October 24, 2019 (Thursday Only): $199
October 25, 2019 (Friday Only): $199
Registration fee includes continental breakfast, lunch, parking for both days, and a one year membership to Tennessee Association for the Gifted.
Note: This conference is a TASL credit approved event.
*When you click the online registration link you will be leaving the vanderbilt.edu site and redirected to SchoolDoc/DocNetwork to provide your registration information. If you do not already have a SchoolDocs account, you will need set up a new account. You will then complete the registration and pay the registration fee. After paying the fee, please complete the "Required Forms" to fully register for the conference. You will be able to see your status of completion as 100%.
More information, including keynote speakers and breakout session descriptions coming soon!
For additional information, please contact our office at eric.l.fecht@vanderbilt.edu or 615.322.5657.
Spring 2020
Save the Date: March 5 and 6
More information coming soon!
On-Site Professional Development Opportunities
PTY's Gifted Education Institute is pleased to offer a variety of professional development sessions to school staff or parent groups in an effort to provide additional support and information about the unique learning needs of high-ability students. PTY will work with school leaders or parent groups to design a session that addresses the specific learning needs and interests of the audience.