Essential Leadership Skills in the Research Workplace
Communicating, Managing, & Mentoring in the Lab
This two-part workshop led by Dr. Carl Cohen, author of Lab Dynamics: Management and Leadership Skills for Scientists, will provide participants with a core set of skills that will enhance their ability to work and interact productively in a scientific environment.
Difficult conversations & interactions in the research workplace:  Fundamentals of negotiation
Wednesday, January 27, 2021
9:00 AM- 1:30 PM
via zoom
During this a highly interactive half-day workshop participants will learn and practice techniques for dealing with challenging situations and people in the scientific workplace. This workshop will specifically address interactions which scientists deal with daily – interpreting data, negotiating budgets or project plans, receiving and giving scientific criticism and dealing with interpersonal conflicts in the lab or workplace. Participants will explore the impediments to successful management of these situations; will learn how our own personalities and behaviors influence our ability to perform successfully under stress; and will learn practical approaches to conflict resolution and negotiation to help deal with such interactions productively.
Managing and mentoring in science:
Setting goals, giving and receiving feedback and using IDPs
Wednesday, February 3, 2021
9:00 AM- 1:30 PM
via zoom
In this highly interactive workshop participants will learn and practice how to set meaningful goals for themselves and others, how to give and receive effective feedback and how to use performance reviews to help keep themselves and their projects on track. We will show how setting goals, giving and receiving feedback and using individual development plans (IDPs) can be powerful tools for keeping scientists focused, motivated and productive.

This workshop is open to graduate school students in STEM disciplines. Spaces for this workshop are limited and registration is required. We ask that you only register if you are able to attend both sessions.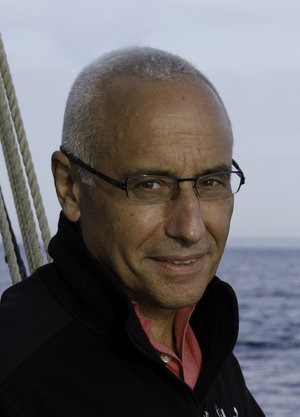 Carl M. Cohen, Ph.D.  is President of Science Management Associates and provides coaching, consultation and training in interpersonal, group and organizational skills to scientists and science executives in both the public and private sectors. Carl has more than 30 years of biomedical research and management expertise, including having been Chief Operating Officer of Biovest International focused on cancer immunotherapy and Vice President for Research and Development at Creative BioMolecules. Carl served as Chief of the Division of Cellular and Molecular Biology and Acting Chair of the Department of Biomedical Research at St. Elizabeth's Medical Center of Boston. During that same period he also held the positions of Professor of Medicine and Professor of Anatomy and Cellular Biology at Tufts University School of Medicine. Carl is co-author, with his wife Suzanne L. Cohen, Ed.D., of Lab Dynamics: Management and Leadership Skills for Scientists, Cold Spring Harbor Laboratory Press, third edition, 2018. Carl has done training and on-site management consulting for Universities, top ten pharmaceutical companies and biotechnology companies both in the US and internationally. He has been the Director of the Cold Spring Harbor Laboratory workshop Leadership in Bioscience since 2011.