Nathalie Dieu-Porter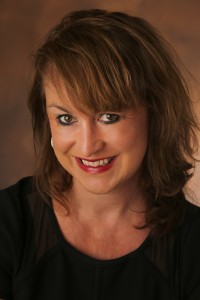 Nathalie Dieu-Porter
Director, Center for Second Language Studies
Senior Lecturer in French Language and Culture
email
phone: 615-875-8481
Dieu-Porter-CV-02-2021
Education
Post M.A.        Didactics of Languages, Mons University (Belgium), 1996
M.A.                Translation in French, English and Italian, Mons University (Belgium), 1996
B.A.                Translation in French, English and Italian, Mons University (Belgium), 1996
Federal teaching licensure, Institut Reine Astrid, Mons (Belgium), 1992
Certificate of Didactics of Languages, Mons University (Belgium), 1989
Accreditation to teach French for the Medical Field, Paris Chamber of Commerce (France) 2010.
Professional Biography
Professor Nathalie Dieu-Porter has served as the Director of the Center for Second Language Studies at Vanderbilt University since August 2015. As a Principal Senior Lecturer in the Department of French and Italian Studies, she has taught a broad range of language courses including Medical French in Intercultural Contexts, French for Business and Economics, Advanced Conversation, Advanced Grammar and Phonetics. She received the Harriet S. Gilliam Award for Excellence in Teaching by a Lecturer or Senior Lecturer in the College of Arts and Science. For 10 years she served as Coordinator of the Undergraduate French Language Program.  Her other responsibilities include serving as Professor in Residence at Vanderbilt in France; acting as Faculty Vu-Ceptor for the Visions program; serving as Pre-major advisor; directing and teaching Maymester Courses on campus, in Paris, and in Aix-en-Provence, France, focused on studying and comparing healthcare systems. She is also the accredited Coordinator for the Paris Chamber of Commerce exams in Business French and French for the Medical Professions and is a joint-appointed faculty at the Vanderbilt Center for Medicine, Health and Society.
Professor Dieu-Porter has extensive experience translating and interpreting in medical, business, and legal fields. In 2012, she served as Michelle Obama's simultaneous interpreter for a conference at the Gaylord Convention Center in Nashville.
She obtained a Bachelor's Degree and a Master's Degree in English/French/Italian Translation from the Faculty of Translation and Interpretation. She also graduated with a Diplôme d'Aptitudes Pédagogiques and a DES (post-graduate degree) in Language Didactics from the Faculty of Psychology and Education at UMons, Hainaut, Belgium.
Research Interests
Second language acquisition; bilingual studies; grammar; business; comparative study of medicine and healthcare systems; translation and interpretation.