Welcome to the Fort Negley Descendants Project.
Below are interviews from two descendants, Mr. Gary Burke and Dr. Eleanor Fleming.
Please contact us with any questions or comments. You can also find us on Facebook and Twitter.
Are you a descendant? Please fill out this form or email us to get in touch!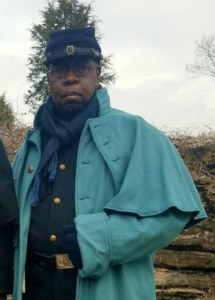 Gary Burke 
Mr. Burke is the great-great-grandson of Peter Bailey, a private with Company K of the 17th Regiment of the US "Colored" Troop (or USCT). He has been a fixture at Ft. Negley for over a decade. In addition to writing poetry about the fort, Mr. Burke serves on the Friends of Fort Negley Board, the Battle of Nashville Preservation Society Board of Directors, the Friends of Stone River Board, and with the the Sons of Union Veterans, and the 13th USCT Living Historians. He has been featured in documentaries, TV, and newspaper interviews, and we are grateful he was up for one more.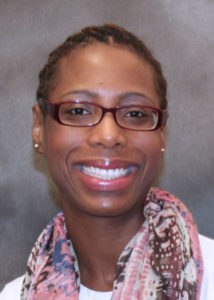 Eleanor Fleming
Born and raised in Williamson County, Dr. Eleanor Fleming grew up with the history of the Civil War alive around her. The salutatorian of her graduating class at Battle Ground Academy, Dr. Fleming remembers the cannons and cannon balls that decorated the campus. It would take 21 years for her to learn of her family's connection to the war. Thanks to a series of tweets, Dr. Fleming is proud that her family's past includes Fort Negley.
A graduate of Vanderbilt University, Meharry Medical College, and East Tennessee University, she is a U.S. Public Health Service officer working as a dental epidemiologist for the U.S. Centers for Disease Control and Prevention. While she currently lives in Washington, DC, Franklin, Tennessee will always be her home.