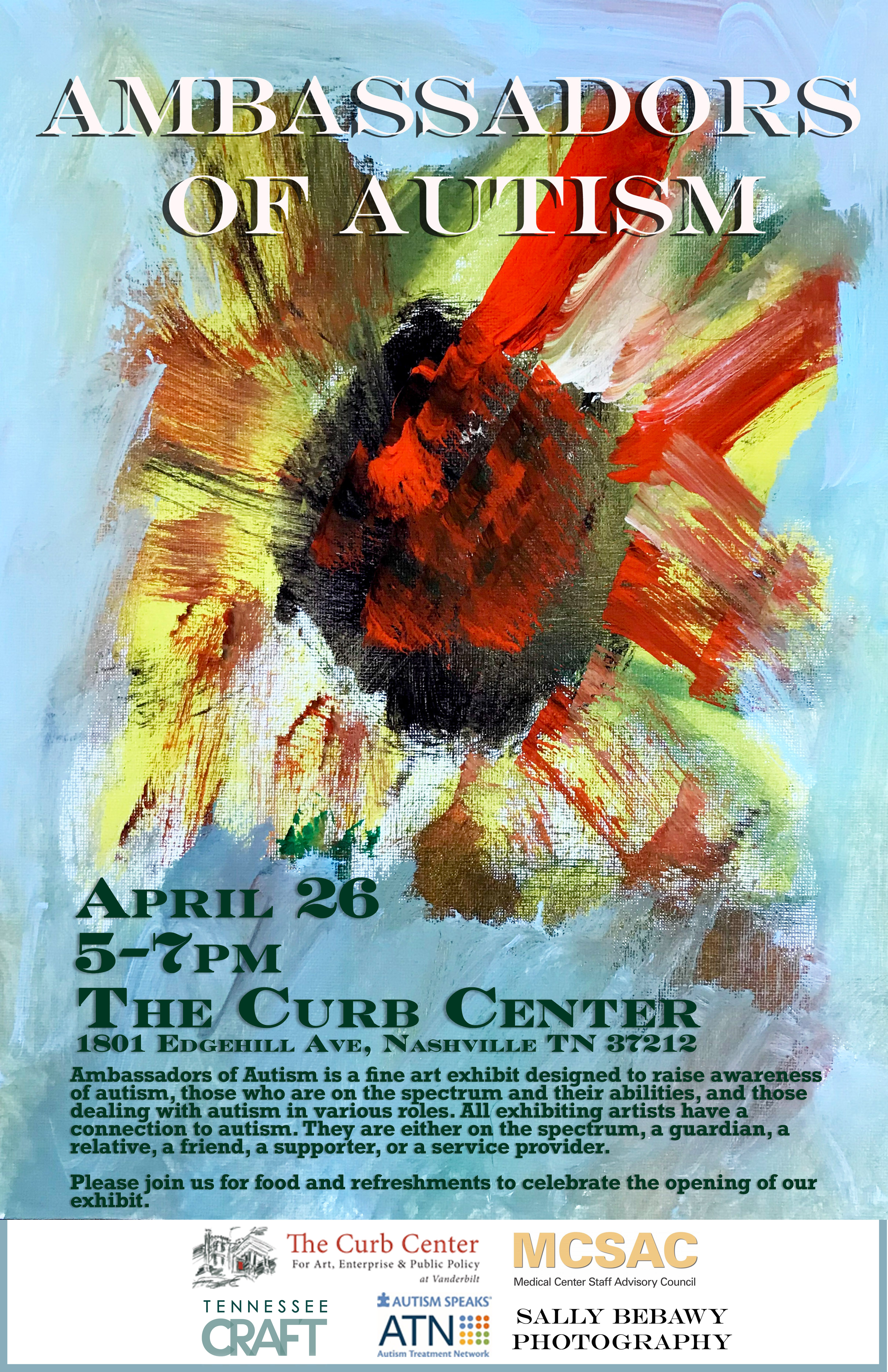 Ambassadors of Autism Exhibit 
April 26, 2019 – August 31, 2019
M-F 9:00 AM- 5:00 PM
The Curb Center at Vanderbilt
This is free and open to the public.
Ambassadors of Autism is a fine art exhibit designed to raise awareness of autism, those who are on the spectrum and their abilities, and those dealing with autism in various roles. All exhibiting artists have a connection to autism. They are either on the spectrum, a guardian, a relative, a friend, a supporter, or a service provider.
Keep up with news and information on Facebook.com/AmbassadorsofAutism and Instagram.com/AmbassadorsofAutism.
Throughout the year the Curb Center graciously hosts a variety of events open to students, faculty, and staff. Our workshops, seminars, and panels strive to educate the public and enrich the arts at Vanderbilt and the community at large.