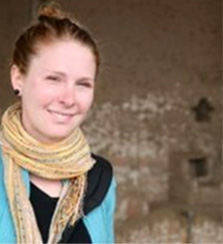 Anna Guengerich
Research Assistant Professor
Vanderbilt Department of Anthropology
Professor Guengerich is an archaeological anthropologist whose work focuses on landscape, the built environment, the social construction of communities, and political practice outside the state.  Her research examines complex societies of the cloud forest region of Chachapoyas (1000-1500CE), located in eastern Peru between the Andes Mountains and the Amazon Basin, using it as a vantage point from which to understand the history and historiography of these two broader cultural areas.
She currently directs the Tambillo Archaeological Project (PATA), which explores late pre-Columbian processes of urbanization in cloud forest environments of the Eastern Andes through multidisciplinary research at the site complex of Tambillo.  She additionally maintains research interests in highland Bolivia, where she currently conducts collaborative research on Tiwanaku monumental sculpture; and in the development of alternative print-based media such as graphic novels as a venue for engaging the public in archaeology.
Her work has appeared in Latin American Antiquity, Journal of Anthropological Archaeology, and several edited volumes, and she is currently editing ¿Qué era Chachapoyas? Avances del siglo XXI en la historia, arqueología, y geografía cultural de los Andes nororientales (PUCP, Lima).  For publications click here.