'Latin American Studies'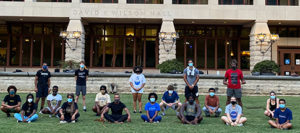 Sep. 15, 2020—On a hot, muggy August evening, a group of masked students followed Gilman Whiting, associate professor of African American and Diaspora Studies, onto the lawn in front of Wilson Hall. There, they took up socially distanced positions and began working their way through a series of exercises designed to encourage rhythm, flexibility, balance, and cooperation....
---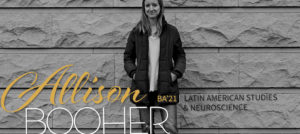 Jan. 30, 2020—In middle school, Allison Booher (BA'21) already knew she wanted to be a doctor. Since then, she has set out on a pursuit to make it a reality. When Booher enrolled at Vanderbilt, she charted out a traditional path to medical school as a biochemistry major in the College of Arts and Science—but then a...
---