'Arts and Science Faculty Profiles'
Aug. 26, 2022— Conservation paleobiologist Larisa DeSantis, associate professor of biological sciences, explores the intersection of climate change + evolution with her research on the extinct marsupial lion. Watch the debut episode from inter+SECTIONS, a new faculty research video series from the College of Arts and Science.
---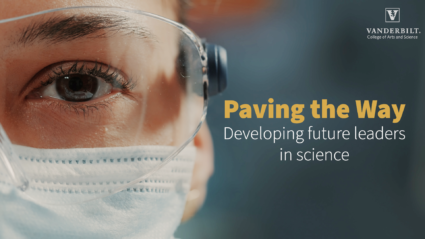 Feb. 11, 2022—On this International Day of Women and Girls in Science, listen to some of our talented faculty describe how they're helping to mold future generations of scientists and make the field more inclusive. 
---