Wollaeger, professor emeritus and modernist scholar, has died
Mark Wollaeger, a professor of English, emeritus, former director of graduate studies in English, died on his birthday, February 19. He was 66.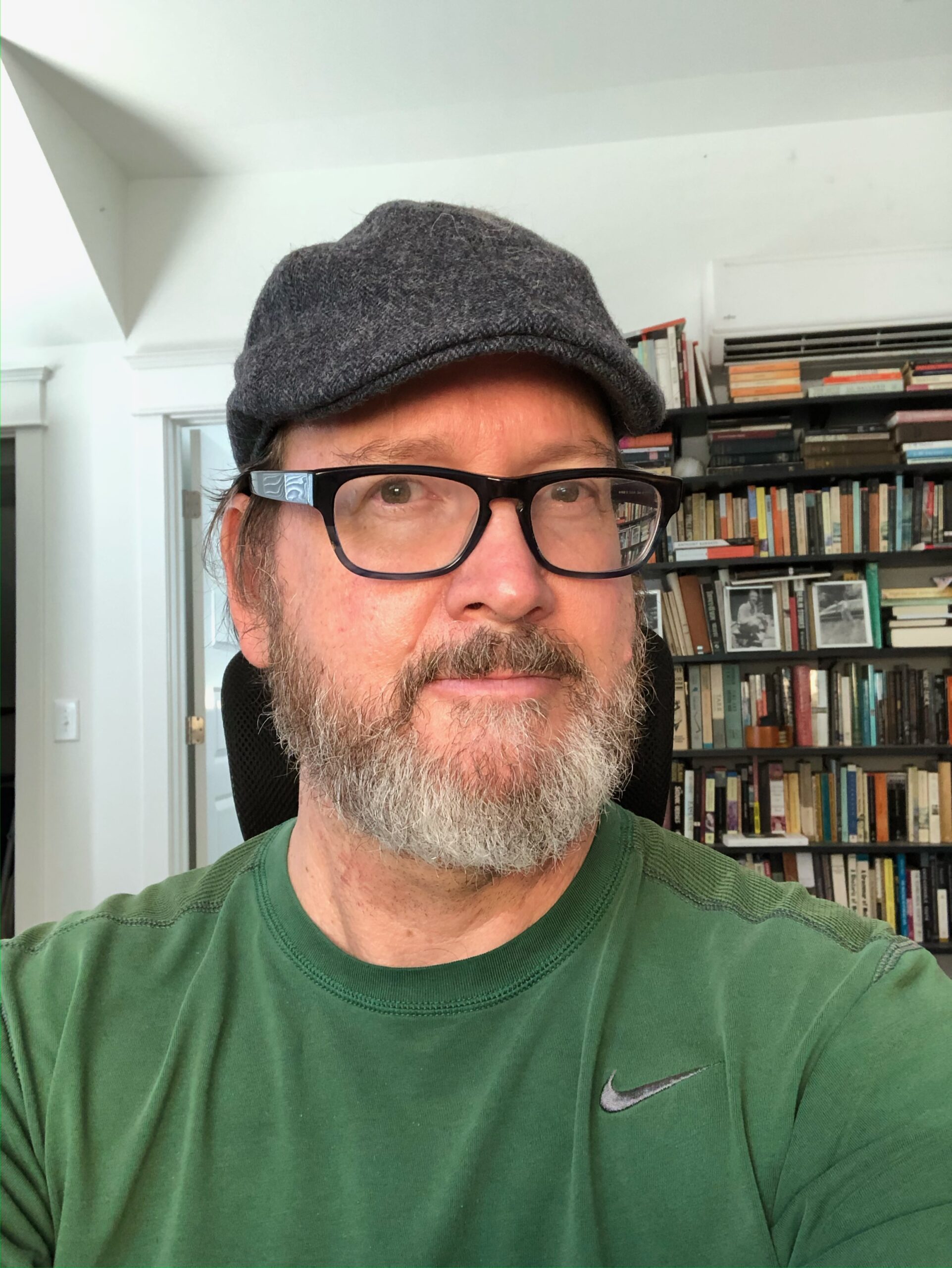 Wollaeger earned a bachelor of arts from Stanford University in 1979, and a Ph.D. in English from Yale University in 1986. He taught at Yale from 1986-1994, at which point he was recruited to Vanderbilt. He was awarded emeritus status in 2023.
A respected professor and colleague, Wollaeger loved being in the classroom. He was recognized across the university for his exceptional and devoted teaching, receiving the English Graduate Student Association Teaching Award (2018), the Jeffrey Nordhaus Award for Excellence in Undergraduate Teaching (2010), the Chancellor's Research Award (2008), and the Ernest A. Jones Award for Faculty Advising (2004).
"In the classroom, Mark was a dazzling pedagogue at both the graduate and undergraduate level. His courses were rigorous, his paper assignments inventive, and he devoted tremendous time and energy working with students on their thinking and writing," said Jennifer Fay, Gertrude Conaway Vanderbilt Chair and professor of English. "Mark is famous for his 'end-of-semester lecture' which humorously ties together the myriad strands of reading and discussion with individual shout-outs to each student in the class. You hear students talking about these lectures in anticipation of their delivery and in admiration of Mark's stunning and very funny performance."
Colleagues and graduate students affectionately termed having their own writing edited by Mark as being "Wollaegerized," where their work benefitted from his razor-sharp editorial skills and rhetorical punch.
A scholar of British and American modernism, Wollaeger is internationally known for his two books, Modernism, Media, and Propaganda: British Narrative from 1900 to 1945 and Joseph Conrad and the Fictions of Skepticism, as well many essays, articles, reviews, and book chapters. His field-defining editorial work included two edited volumes on James Joyce. He also co-edited The Oxford Handbook of Global Modernisms, which diversified the geopolitical reach and analytical tools of modernist study.
"Mark achieved a deep, field-changing command of Anglo-American modernism," Fay said. "He studied and taught those difficult texts written by James Joyce, Virginia Woolf, and Joseph Conrad, among others, who expanded literary form and revealed new relationships between language, politics, and theory of mind. Mark was renowned for making the famously impenetrable Ulysses a favorite of our undergraduates who, in his class devoted to this novel, read it not once, but twice."
Wollaeger was the co-founder and co-editor of Modernist Literature & Culture, a book series that ran from 2008-2018, and was a past president of the Modernist Studies Association, whose national conference he brought to Nashville in 2008.
Mark is survived by his son Corey Wollaeger, his daughter Mia Wollaeger, and his siblings, Anne Wollaeger, Michael Wollaeger, Frank Wollaeger, and Karen Steinmetz. Donations may be made in his name to the Southern Poverty Law Center, the American Civil Liberties Union, or the Second Harvest Food Bank of Middle Tennessee.
Memorial service arrangements will be announced at a later date.