Anthropology department's women Ph.D grads diversify, and change, the field
Founded in 1987, the College of Arts and Science's Department of Anthropology has been a leader in Andean archaeology, an important subdiscipline that studies some of the world's earliest human settlements. In recent years, the department has maintained that leadership position by diversifying its small Ph.D. cohorts and more recently, by diversifying the faculty. The effort has brought insightful new perspectives on the scholarship of past lifeways in the Andes of South America. By setting high expectations for its Ph.D. students and ensuring that they gain leadership experience by directing excavation projects, the department's influence is growing and its Ph.D. graduates are gaining an edge in the tight academic job market.
"Traditionally, Andean archaeology has been a male-dominated field, including at Vanderbilt," said Professor of Anthropology Tiffiny Tung, chair of the department. "But we are trying to ensure that more women, including women from underrepresented backgrounds, are at the forefront of the field. And now the women Ph.D. graduates from our department are landing jobs at universities and educating and training the next generation of students. It matters for undergrads to see women directing international research teams and leading research programs."
As the department has become more diverse, Tung has seen more attention given to what she calls "community-level" research: explorations of the lives of individuals and different social units, such as villages, ethnic groups, and occupational groups. Data from that research is enabling new lines of inquiry into topics such as community health, how settled communities first formed, and leadership structures in ancient religions.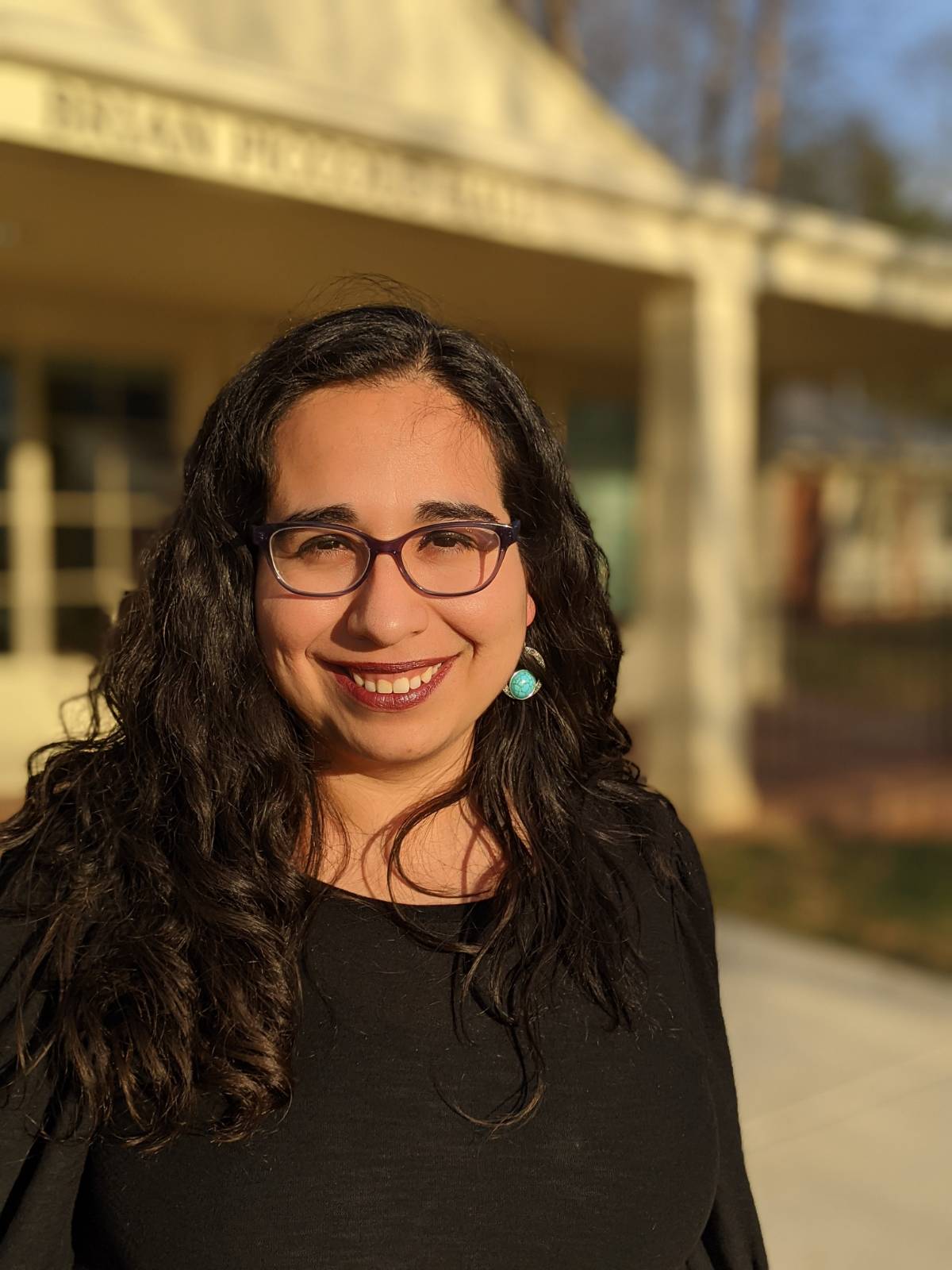 Carla Hernández Garavito, PhD'19, is one of the innovative women scholars who have come out of A&S's Department of Anthropology. She studied undergraduate archaeology in her home country of Peru and came to Vanderbilt after her professors told her it was the best place in the U.S. to obtain advanced training in Andean archaeology. "It's rare to have so many Andean archaeologists at a U.S. university, especially ones who are so active, constantly putting out new research and shaping their fields. Having the opportunity to work with them was remarkable," she said.
Hernández grew up interested in Peru's Inka and Spanish period history. Her research uses spatial and historical data to illuminate how Andean communities reshaped themselves in response to Spanish colonialism. Though she initially thought of her work primarily through an archaeological lens, she said that emeritus professor Tom Dillehay and associate professor Steve Wernke encouraged her to become a true anthropologist by looking for the human element behind the data and beyond her research area. Now an assistant professor of anthropology at Wake Forest University, she encourages her own students to consider marginalized stories—not just of prior generations of people from the Andes, but also of today's Latin American archaeologists and anthropologists, whose work is often overlooked by their U.S. or European counterparts.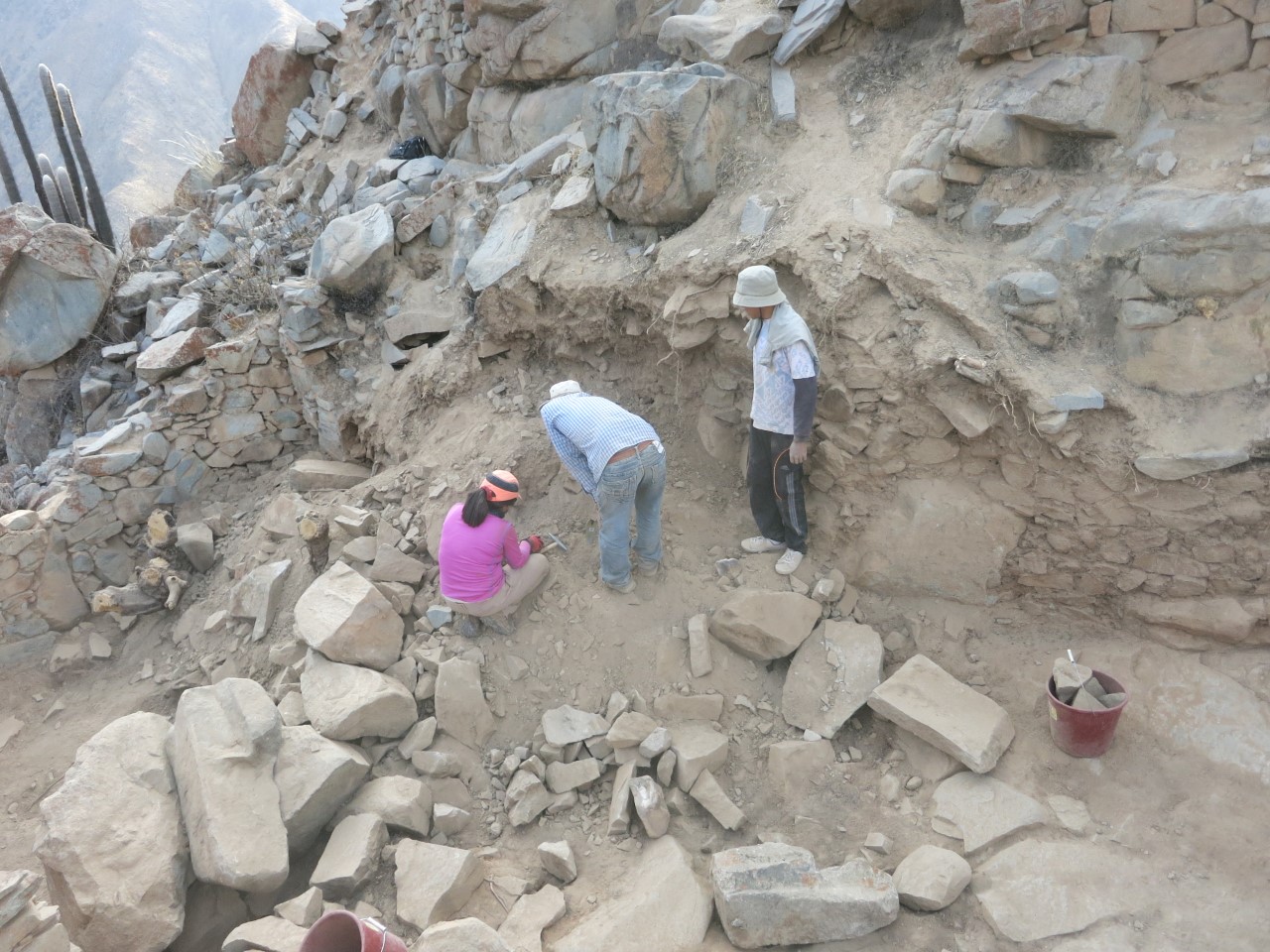 "I see stronger voices coming from Latin America and demanding attention," she said. "We're going through a disciplinary movement in which different concerns are coming forward. We're starting to understand more about colonialism, about Indigenous and African-American  experiences, about people who've been marginalized."
Wernke has conducted archaeological research in Peru for 25 years, and recognized the opportunity deficits facing many Peruvian students. After working closely with them in fieldwork settings, he committed to directly recruiting Peruvian students such as Hernández to the Andean archaeology Ph.D. program at Vanderbilt. "I have been so fortunate to work with such smart, motivated, skillful Peruvian student archaeologists on all of my projects over the years. It was easy to see that they would thrive in our Andean archaeology program, if given the opportunity. Working to provide a platform that enables them to pursue their Ph.D. and go on to establish their own academic careers has been one of the most rewarding aspects of my work."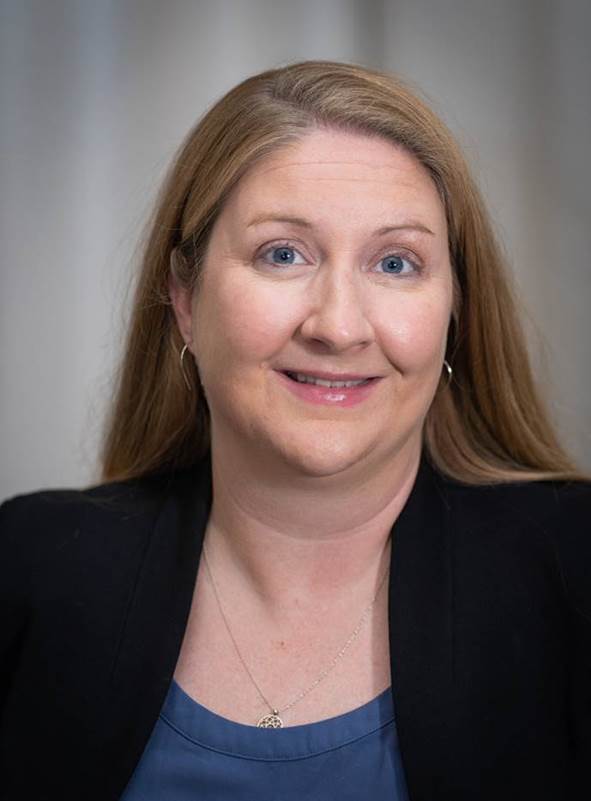 Beth Scaffidi, PhD'18, is another community-focused scholar whose work is transforming the field. A first-generation college student, she was deeply interested in archaeology as an undergraduate but felt obligated to follow a more typical career. She went to law school and served as a prosecutor and criminal attorney, but every time she handled physical evidence for a court case, she wondered how it might show up in the archaeological record. Eventually, she decided to pursue her dream and came to Vanderbilt A&S for an anthropology Ph.D., focusing in bioarchaeology.
Just as she had continued to think about archaeology and anthropology while working as a lawyer, so her experience in the court system followed her into the classroom. "I became really interested in ideas of structural violence and how state systems can impact people's bodies and cause early deaths in concrete ways," she said. In particular, she zeroed in on the deliberate withholding of essential resources, such as food, and worked with Tung on an isotopic analysis of skeletal remains. The analysis provides clues to how people's diets changed over time as empires rose and fell, and how changes in access to food, along with environmental and cultural changes, affected individual mobility.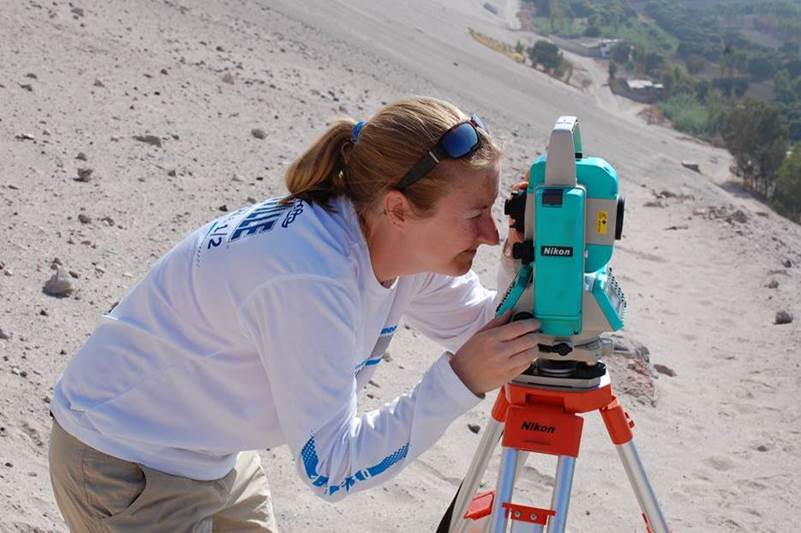 Her training in the Department of Anthropology at A&S, she said, provided the ideal balance of theory and field research. The combination has helped her run a highly successful field site during and after her Ph.D. years—an uncommon experience for women archaeologists—and tease out the true significance of the data and artifacts she and her team have excavated. For example, her work shows that wide-reaching trade networks were common much earlier than researchers originally thought, with regular transfer of objects and ideas between Peru's southernmost coast and northern jungles as early as 600 C.E. Scaffidi is now an assistant professor of anthropology and heritage studies at the University of California – Merced and is preparing to open a new field site in Peru to extend her research.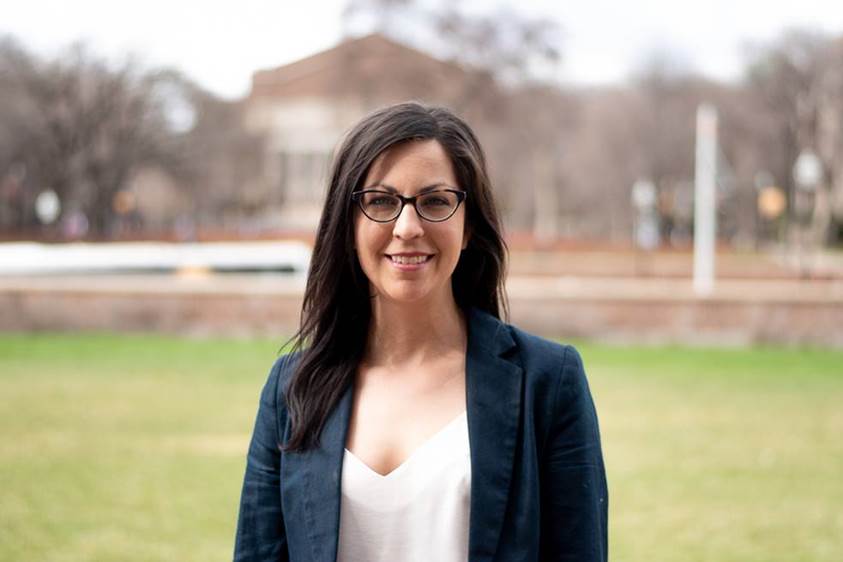 Field experience was also a crucial part of the A&S experience for Rebecca Bria, PhD'17, now an assistant professor of anthropology at the University of Texas – San Antonio. Raised in a family that valued cross-cultural experiences, she developed an interest in people's belief systems and focused on Andean archaeology after visiting the region for research as an MA student at Northern Illinois University. At Vanderbilt, her work explored the connections between food production and ritual practices and how both shape communities. From the artifacts she and her team excavate in the field, she gleans insights on the ways people organize their labor and find resources for non-subsistence activities, such as building temples or hosting ritual feasts. The search for that additional level of meaning is what drives her work. "We're not just finding pretty pots. We're giving due attention to these societies that are no longer here, creating the opportunity to voice what their experience was. There's something powerful to that," she said.
While a graduate student in A&S, Bria led teams of undergraduate researchers—many from Vanderbilt—at her own field site in Hualcayán, Peru. Those efforts culminated in the Proyecto de Investigación Arqueológico Regional Ancash (PIARA) field school, which Bria co-founded with the National University of Ancash-Santiago Antúnez de Mayolo. PIARA works with local residents, the descendants of the people who once occupied the region where she works; they are deeply involved in these projects to research, preserve, and interpret their heritage.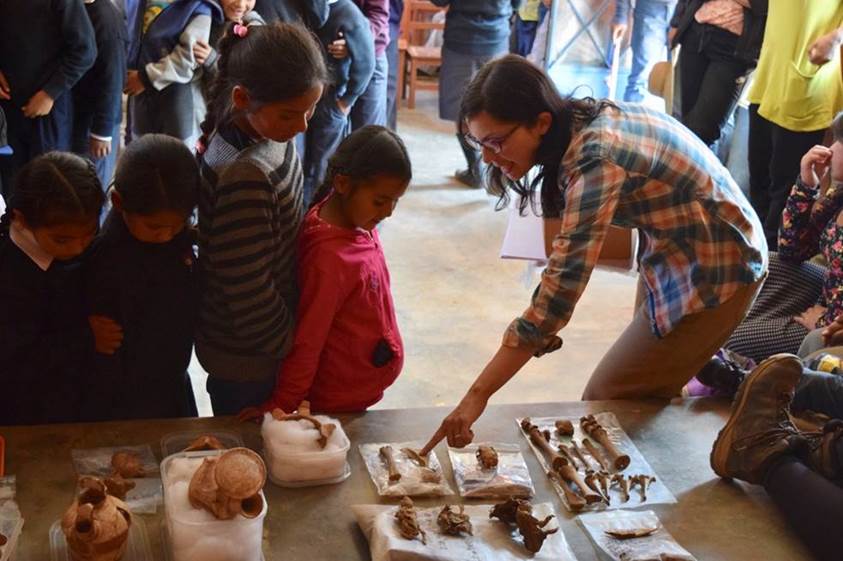 The endeavors of all three scholars—Bria, Scaffidi, and Hernandez—and the A&S Department of Anthropology's own diversity efforts are on the leading edge of a broader movement to rethink anthropology and archaeology. According to Bria, a "paradigm shift" is leading both students and faculty to ask why the field operates the way it does and whether they can do more to serve the communities they research, instead of just paying lip service to their heritage. "If we extract this knowledge, publish it in English, and walk away, that's just another colonial endeavor," she said.
According to Tiffiny Tung, this shift in perspective only brings anthropology and archaeology closer to their true heart. "As we teach students about the lifeways of people who lived thousands of years ago, it opens up their minds to think about why we do what we do. Archaeology is really good at showing the possibility of diverse ways of being in the world," she said. "Given the fact that we're a global society, it's really important to have that respect and compassion for your fellow humans. When you think about it that way, archaeology has a lot to offer."