Cinema and Media Arts students use capstone projects to develop themselves as world citizens
For students in the Department of Cinema and Media Arts (CMA), senior year involves an important rite of passage: the capstone seminar. Required for every CMA major, the seminar brings together the department's unique blend of theory and practice. While most film departments around the country focus on training either film scholars (theory) or filmmakers (practice), College of Arts and Science students study cinema from both angles. And in the capstone seminar, they demonstrate their dual mastery as they critique each other's work in weekly sessions and produce a culminating project for their major.
The capstone project, however, isn't about producing a perfectly polished work of cinematic art. "It's always been very open to do whatever kind of project you want to achieve," said Associate Professor of Cinema and Media Arts Jonathan Rattner, who typically leads the seminar. "No matter what field they go into, I want students to leave this major having had an experience where they had to have an idea and go for it. I want them to be fearless and experiment, to try something even if they don't know whether it's going to be a good end result—a true thesis."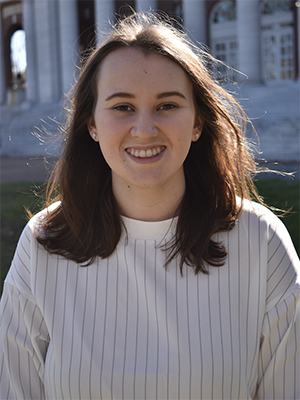 CMA majors Stacy Horton and Linh Vu did just that. Both students used the capstone as an opportunity to stretch their own limits as creators and to pursue projects with deep personal meaning. Horton, a first-generation college student from a low-income background, became interested in media as a high school student but said she never had the resources to pursue her passion. "I was kind of jumping in blindly, applying to college as a film major, but I was determined to learn how to use the medium for social progress, especially through documentaries," she said.
As a Cuban-American, Horton was also drawn to A&S's nation-leading Latin American Studies program. She added the subject as a second major to help support her interest in making documentaries that celebrate the region, which is underrepresented in film. Her desire to make the most of her college experience also led her to add minors in anthropology and sociology, participate in several student organizations, and take courses in everything from statistics to geology to Portuguese. And thanks to Vanderbilt funding, she left the U.S. for the first time in her life—to study abroad in not just one country, but seven, over the course of her time at A&S.
That combined passion for Latin America and learning new things is the driving force behind her capstone project, "Soy Cubano." The short documentary profiles a Cuban pop-up restaurant that opened in Nashville during the pandemic. Horton's experience filming the project was emblematic of her time in A&S. "Being a CMA major has given me the opportunity to meet so many people and go so many places I wouldn't have otherwise, like meeting actors in Nashville or going to new parts of the city for the perfect set. The exposure has been incredible and something I think is so unique to being in a creative, collaborative major," she said.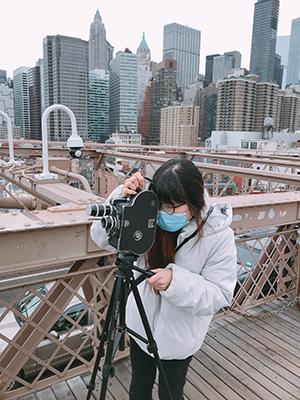 Vu, an international student from Hanoi, Vietnam, first became interested in film as a child. Her grandfather served as a cameraman during the Vietnam War, and his black-and-white footage impressed her with its ability to convey important messages across the decades. "Film is a powerful medium in the way it alters people's views on certain concepts and opinions in life," she said. "Exploring cinema and media arts has allowed me to make films that deliver my own messages as an Asian female filmmaker."
Her goal is to challenge harmful stereotypes and repressive social norms, in part by making experimental films that avoid the lavish spectacle and clichés of conventional cinema. Vu seeks to present diverse portrayals of cultures and people and to use visuals and sound in a way that evokes emotion and intellectual thought, rather than a traditional narrative structure. Her capstone project Memories, Materials, Missing uses a variety of film formats to create what she calls an "imaginary archive" of her family in Vietnam. More than an exploration of family connections or a nostalgic look at intimate moments, the film is also a visualization of cultural values and social histories.
At Vanderbilt, Vu paired her CMA major with economics, to learn marketing, data analysis, project management, and other skills that she can use to tackle the business side of working in media and film. She also looked for outside-the-classroom opportunities to flesh out her understanding of how visual media operates in the larger world. She participated in My Vanderbilt Life, producing short videos on Rattner and other professors and members of the Vanderbilt community; worked with the Vanderbilt Institute for Digital Learning, where she assisted with studio scheduling and training; and completed projects for the university's Division of Communications. Though she's spent the last two years in New York City—first as a visiting student at New York University and then learning remotely during the pandemic—she still feels strong ties to Vanderbilt and to what she's learned through her CMA experience.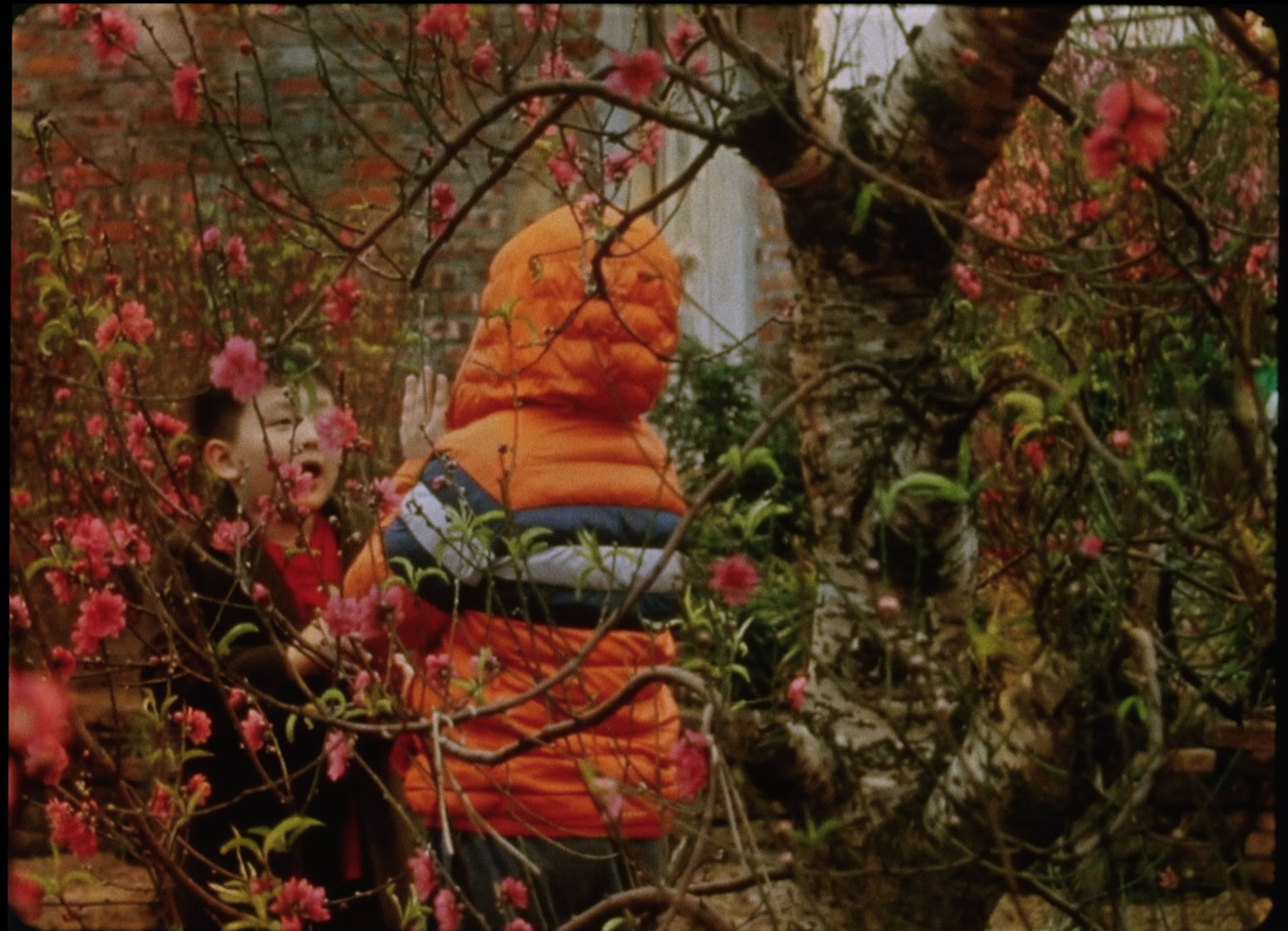 "I believe that cinema has the ability to transcend the poetics of the ordinary experience," she said. "That's why I'm particularly passionate about documentary and experimental filmmaking and about stories that call for political or social changes. Those art forms have the potential to invite the audience to interact with what they see on the screen by reflecting on their own experiences and beliefs."
Though Horton and Vu's projects are both unique, they share a common theme with many of the capstones produced for this year's seminar. Because of the pandemic, Jonathan Rattner said, many of his students are seeing themselves as "citizens of the world" and recognizing cinema's potential to connect with and comment on events and issues that are bigger than their own personal spheres.
"Creatively speaking, this year's seniors have been taking more risks. I think they see this as a precious moment," he said. "The attitude is, 'Why not be fearless? Why not try something?' We're not just talking about being active makers, but also about being active citizens. If you're fearless in your art, if you're open and honest in your critiques, if you're kind to each other, these are basic skills for the world."
See all the Cinema and Media Arts senior capstone projects at a screening on Alumni Lawn, Thursday, April 29, 7-11 p.m. All Vanderbilt community members are welcome, but registration is required. Email Jonathan Rattner to sign up.