Political Science professor Joshua D. Clinton will project election outcome for NBC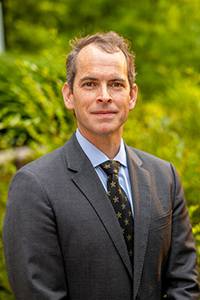 On election night, tens of millions of Americans will turn on their televisions, log onto the internet, or pick up their smartphones for a unified purpose: learning the identity of the next President of the United States. For those watching NBC's coverage, the news will come from a College of Arts and Science faculty member. Joshua D. Clinton, Abby and Jon Winkelried Chair and Professor of Political Science and co-director of the Center for the Study of Democratic Institutions, has projected the outcome of elections for NBC since 2010.  He currently serves as senior election analyst and will lead the team responsible for calling state and federal elections on November 3.
Though Clinton usually travels to NBC's New York City headquarters for election night, this year he and his team will call the election from Philadelphia. Much of the election team is based there or in Washington, D.C., and changing the location allowed for less travel and COVID-19 exposure for the analysts, who all had to quarantine ahead of election night.
The election team will analyze voting data as it comes in. Once they feel confident projecting the outcome of any given contest, they'll relay that information to NBC's director of elections, who will then convey the projection to the on-air team in New York. None of the projections are based on exit polls. Instead, Clinton's team will receive official vote tallies from precinct-based reporters. And despite popular assumption, he said, there is no pressure from on-air anchors to rush the call.
"We are completely independent of the news organization itself," Clinton said. "We tell them when we're ready to make a call, they don't tell us: it's a one-way communication from us to the on-air talent."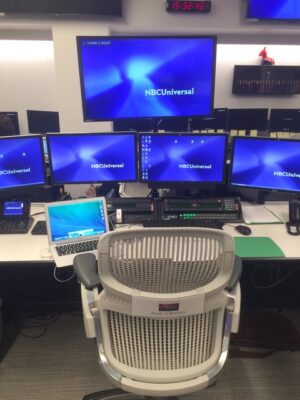 The team's reliance on official vote tallies does introduce a potential wrinkle into the process. This election, people early-voted and voted by mail in unprecedented numbers, and turnout seems to be unusually high. Election laws vary by state and even county in the U.S., so there are wide variations in vote-counting practices. In Pennsylvania, for instance, mail-in ballots can't be opened for counting until Election Day. Particularly in states not accustomed to high early-voting turnout—including "swing" states such as Michigan and Wisconsin—this trend may cause a delay in vote tallies.
For that reason, Clinton said, he hopes the American public will remember that vote-counting is a process. After election night, election commissions around the country still must count every remaining ballot and certify the vote. And, in the case of the presidential election, the Electoral College must then do its work. Clinton recommends that voters put minimal stock in exit polls and watch to see if projected results fit with the overall pattern of a state or region. Above all, he said, we should remember that "the people who count the vote are committed public servants, and they're doing their level best."
Regardless of how circumstances play out, Clinton is excited about November 3. He and his team have been preparing for it for four years: they started building this year's statistical models immediately after the 2016 election, based on lessons learned from that contest. He looks forward to the challenge of leveraging all his knowledge—of politics, statistics, polling practices, and more—and to taking real-world data back to his Political Science students at Vanderbilt. Teaching students how to think critically about and interpret data is a source of pride for him as a professor.
"It's really nice to have a front seat to history—it's such an important job. And it's good to be able to use my skills to help make sure we call the right outcome," Clinton said. "The credibility of our nation and our democracy is at stake. This is one of the most consequential things I do."