College of Arts and Science Faculty Elected to American Academy of Arts and Sciences
Two members of the College of Arts and Science faculty—Distinguished University Professor Houston A. Baker and University Distinguished Professor George Hornberger—have been elected to the American Academy of Arts & Sciences (AAAS). Founded in 1780 by John Adams and John Hancock, among others, the AAAS has previously elected luminaries and leaders such as Benjamin Franklin, Alexander Hamilton, Ralph Waldo Emerson, Martha Graham, Margaret Mead, and Martin Luther King, Jr. Present-day members collaborate on interdisciplinary, non-partisan research and outreach to inform policymaking, business endeavors, and philanthropy in six fields: Arts & Humanities, Democracy & Justice, Education, Energy & Environment, Global Affairs, and Science & Technology.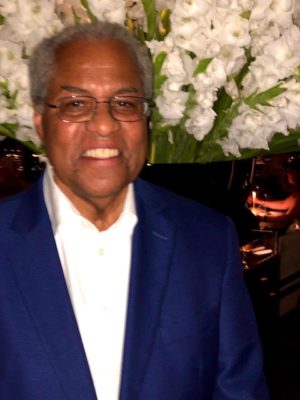 Baker, who serves in the Department of English and Department of African American and Diaspora Studies, came to Vanderbilt in 2006 after teaching at Yale, the University of Virginia, the University of Pennsylvania, and Duke. He has previously received Guggenheim, Center for Advanced Study in the Behavioral Sciences, and National Endowment for the Humanities fellowships. He has also served as President of the Modern Language Association, as editor of the journal American Literature, and on the advisory and editorial boards of scholarly organizations in the United States and abroad. His book Betrayal: How Black Intellectuals Have Abandoned the Ideals of the Civil Rights Era won an American Book Award in 2009.
Originally intending to specialize in Victorian literature, the field in which he received his doctorate, Baker taught and published on that subject for several years. While teaching at Yale, however, he came in contact with the nascent black studies movement and began doing more work in African American literature and cultural studies. He quickly found (and founded) what he describes as "a different and moving voice" through that work. After going on to create the University of Pennsylvania's Center for the Study of Black Literature and Culture (now the Center for Africana Studies), he switched to African American Studies full-time. Along the way, he gained a reputation for speaking openly and plainly about racial discrimination in America and its impact on both the academy and society at large.
"The thing that still surprises and startles me is how locked-down and exclusionary institutions reveal themselves to be when you say, 'I'd like to meet your most distinguished black faculty,' or even 'I would like to meet anyone black who is in this unit.' Perpetual resistance to the realities of studied and preserved discrimination is something I still encounter in many places," Baker said.
When Vanderbilt offered him a position 15 years ago, he accepted it partly because of the university's willingness to examine its own legacy with regard to race, gender, and class. The more recent establishment of Opportunity Vanderbilt and other bold, meaningful efforts to reach underrepresented students have made him proud that he took the job. He also appreciates the university's recognition that full representation of African American life and global cultures is a worthy goal that Vanderbilt must continue striving to achieve.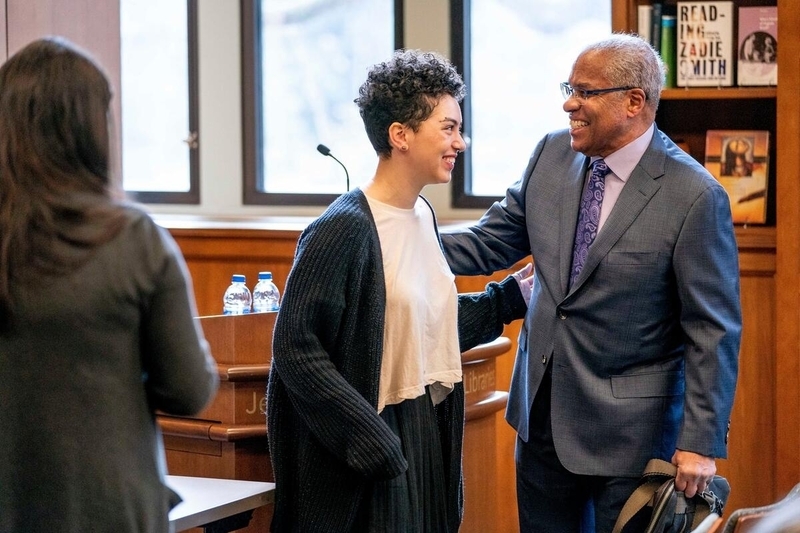 Looking over his career, he says he's most proud of the connections he's made with students. He recently received a thank-you letter from a former pupil who is now a professor himself. The letter said Baker's feedback in an undergraduate English class shaped him as a writer and teacher. Offering his expertise and seeing positive changes take place, said Baker, is "what makes me happy in this life. The world I came up in endorsed a rigorous fixation on 'publish or perish.' But I know now that one letter can mean more than an entire shelf of academic publications."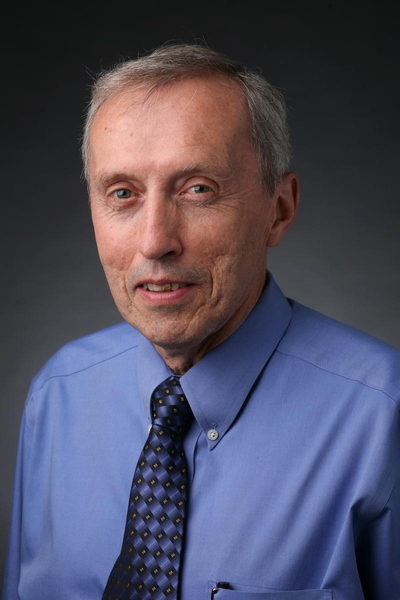 George Hornberger, who serves in both the Department of Earth and Environmental Sciences and the School of Engineering's Department of Civil and Environmental Engineering, also finds satisfaction in effecting positive change through his work. Hornberger's research has spanned a number of specializations in his career, but has always been tied to the connections between watersheds and human behavior. He taught for many years at the University of Virginia and has served as a visiting scholar at leading institutions, including Stanford University, the University of California at Berkley, and the U.S. Geological Survey. Because of his consistently groundbreaking work, he is one of the most frequently-cited scientists in his field. He is also a member of the National Academy of Engineering and either the current or past chair of several National Academies committees.
One of Hornberger's passions is collaboration: finding points of connection between hydrology and other fields and spearheading related research that makes a measurable impact on the wider world. In the 1980s, that activity took the form of examining the impact of acid rain on watersheds. He has also consulted with city governments on water conservation, researched tradeoffs between irrigation and hydropower, and helped find new ways to provide fresh water to rural Bangladesh. Most recently, he worked on a study of the interrelationships between drought, energy, food supply, and human behavior in Sri Lanka.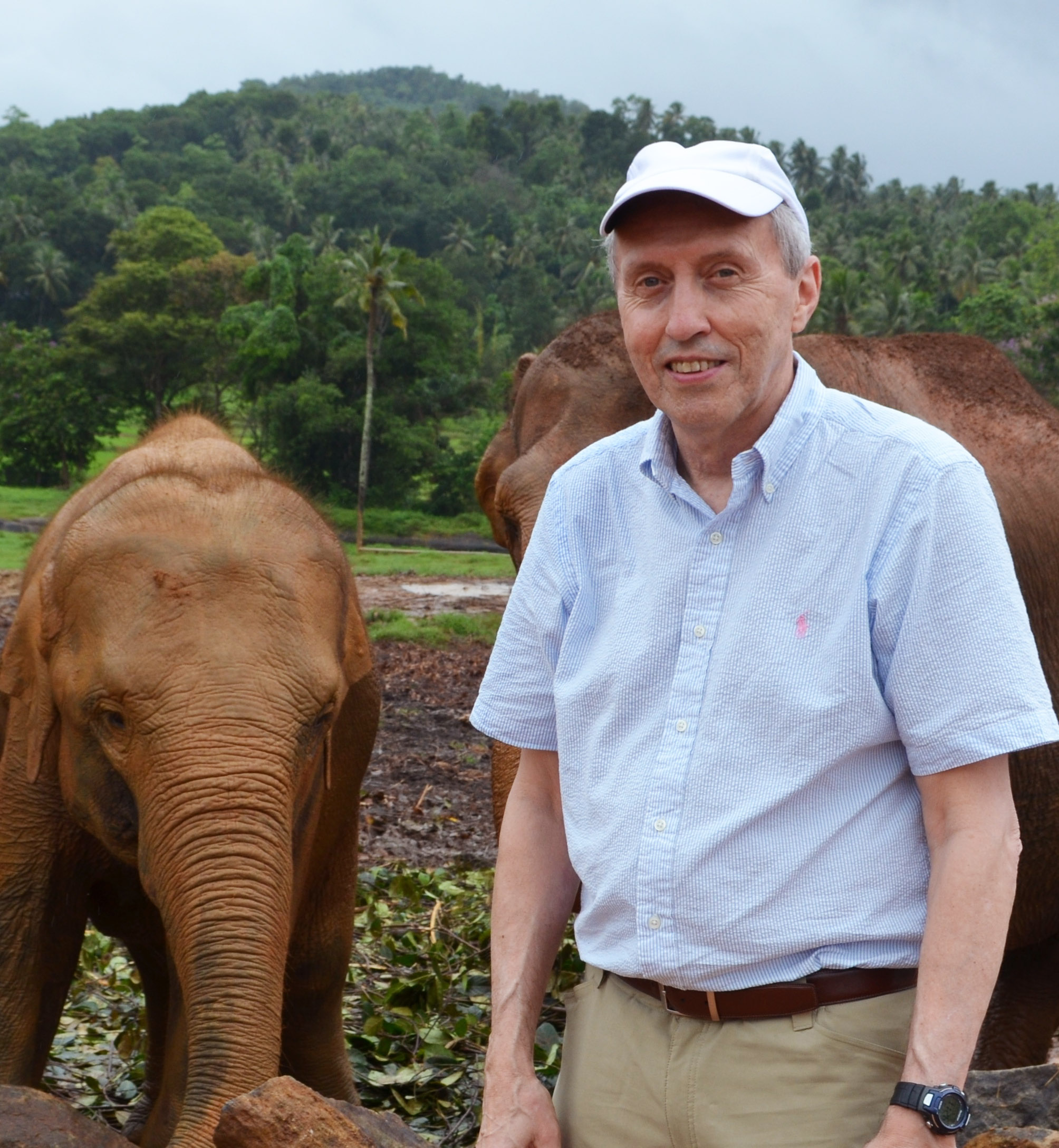 "Every five or six years, I get interested in something new and go off and study it. I've collaborated with ecologists, other hydrologists, geochemists, even psychology postdocs. The hydrologists think I'm a geochemist, and the geochemists think I'm an ecologist. I tell people that the thread that has run through a lot of my work is geo-bio-hydro-chemistry," Hornberger said.
That penchant for interdisciplinary work is what drew Hornberger to Vanderbilt. While he was still teaching at the University of Virginia, friends at Vanderbilt encouraged him to apply for the directorship of the new Vanderbilt Institute for Energy and the Environment. He was intrigued by the institute's interdisciplinary mission, sent in his application, and got the job. Within a semester of arriving on campus in 2008, he'd connected with faculty all over Vanderbilt.
"From the first day, I loved it. I was so taken by how low the walls were between disciplines and schools," Hornberger said. "I met people in Nursing, Peabody, Business, Law, Engineering and Arts and Science. It was just unbelievable. It's not that disciplinary walls don't exist, but they're extraordinarily low. I think that's such a delightful aspect of Vanderbilt."
Not surprisingly, Hornberger is most excited about the AAAS's interdisciplinary research and outreach. Whether providing unbiased information to Congress or helping the public understand the broader importance of the arts and sciences, he's looking forward to contributing to the organization's mission.
Baker is similarly excited about the Academy's interdisciplinary efforts.
"The AAAS addresses some of the most serious problems of the human condition with a relentlessness fueled by the longevity of the Academy itself," he says. "To join that collaboration for new knowledge and for the amelioration of tenacious problems is dizzying. I couldn't be happier about this moment."